Batavia - Mrs. Enid B. Baker, 82, of Batavia, passed away on Monday, February 13, 2017,  at her home while under the care of HomeCare & Hospice.
Mrs. Baker was born June 24, 1934 in Ogden, a daughter of the late William and Bertha Hill Brew.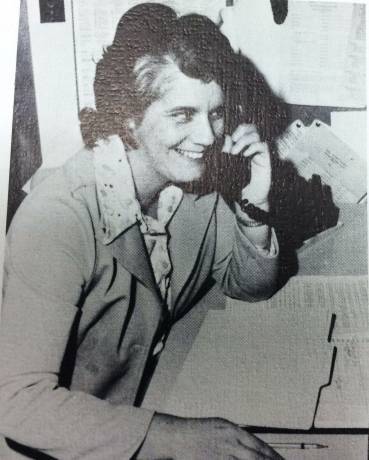 Mrs. Baker was a member of the first graduating class at Byron-Bergen Central School in 1952 and graduated from SUNY Plattsburgh with a Bachelor of Science Degree in Teacher Education. She worked as a school nurse in Brockport and Corfu and retired from the Batavia City School District in 1989 as the coordinator of health services.
A member of the First Presbyterian Church in Batavia, she was a member of American Association of University Women, Delta Kappa Gamma, the New York State Teachers Association and the New England Genealogical Historical Society. She was a volunteer for Rape Crisis for many years.
Her husband, Dean F. Baker, passed away in 2008.
She is survived by her daughter, Sharon (late Dennis) Hyback of Batavia; three granddaughters, Amanda Hyback, Samantha Hyback and Kimberly Hyback, all of Batavia; her brother, Howard (Sandra) Brew of Bergen; two sisters, Cordelia (late Al) Cohill of Buffalo and Laura (late Robert) Baleno of Hilton and  several nieces, nephews, aunts, uncles and cousins.
She is the mother of the late Deborah Baker who passed away in 2000 and Jeffrey Baker who passed away in 2008 and sister of the late Ted (late Leslie) Brew.
There are no prior visiting hours. Her memorial service will be held on Wednesday, February 15th at 11 a.m. at the First Presbyterian Church, 300 East Main Street, Batavia. She will be laid to rest in Grand View Cemetery. Please make memorials to National Niemann-Pick Disease Foundation, P.O. Box 310, Fort Atkinson, Wisconsin, 53538-0310, Roswell Park Alliance Foundation, Elm & Carlton Streets, Buffalo, New York 14263 or to the First Presbyterian Church, 300 East Main Street, Batavia, New York 14020. To leave a condolence, share a story or light a candle, please visit www.bataviafuneralhomes.com.
Arrangements have been entrusted to the H.E. Turner & Co. Funeral Home, 403 East Main Street, Batavia.