March 21, 2017 - 10:36am
Ricky L. Slusser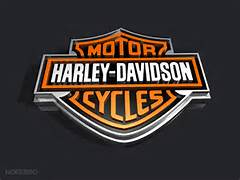 Ricky L. Slusser , Age 62, of Perry  passed away on March 18, 2017. He was born in Warsaw, NY on March 24, 1954 to the late Paul and Elizabeth Jean (Casselberry) Slusser. He was preceded in death by his loving wife, Cathy A. (Breeser) Slusser. This year would have marked 44 years of marriage. Along with his wife and parents, he is preceded in death by his brothers Robert "Mickey" and James Slusser
Rick worked for Perry Central School for 20 plus years. He was an avid hunter and motorcycle enthusiast.
He leaves behind two sons; James (Christina Briggs) Slusser and David (Keri) Slusser; Four grandchildren, Austin, Alexander, Tehya, and Alexis Slusser; Two sisters Kathy Salada and Sue Andrews; One brother Paul "Butch" (Kathy) Slusser; One step sister Kim Collings; Three step brothers: Ernie (Linda) Collings, Rusty (Judy) Collings, and Keith (Charlene) Collings. He also leaves behind several nieces and nephews and his best friend and loyal companion, his golden retriever, "Jake".
Family and friends may call from 12:00-4:00PM on Sunday March 26, 2017 at the Perry Fireman's Building on Lake St. at the Perry Park where a celebration of Rick's life will be held. Food will be served, casual dress please.
In lieu of flowers, memorials may be made to the family. For more information please call (585) 591-1212 or to leave a message of condolence visit www.marleyfuneralhome.com. Arrangements completed by Marley Funeral Home, LLC. 135 Main Street Attica, New York 14011.