March 27, 2011 - 4:26pm
Louis Pascucci
posted by
Ronald Konieczny
.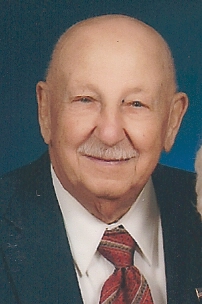 Louis Pascucci, 89, of Batavia, died Saturday (March 26, 2011) at United Memorial Medical Center.
He was born in Batavia on July 31, 1921, a son of the late James and Mary Sammarco Pascucci.
He was preceded in death by his first wife Margaret who died in 1993. 
Surviving is his wife, Nancy Durham Pascucci whom he married on May 27, 1995.  Three stepchildren: Elizabeth (Thomas) Lewis-Saunders of Baltimore, MD,  Jennifer (Jeron) Lewis-Drew of West Falls, NY and Robert Lewis of Baltimore, MD.  Three grandchildren: Gabriel (Lorraine) Saunders, Nicholas Drew and Kelsey Drew.  Three sisters: Irene Lewis of Sodus, NY, Delores (Joseph) Lonzo of Hamlin, NY and Jean Pascucci of Batavia.  Two brothers: Nicholas (Florence) Pascucci of Stafford and James (Margaret) Pascucci of Rochester.  A sister in law, Mary Lou Pascucci of Rochester.  Several nieces and nephews also survive.  He was the brother of the late: Edith Kipp, Joseph, Dominic, John and Victor Pascucci.
Mr. Pascucci served during W.W. II with the U.S. Navy and was a member of Ascension Parish (St. Anthony's Church), Msgr. Kirby Knight of Columbus, Fr. Vincent Capadono Fourth Degree Assembly, Life member of Veness- Strollo Post 1602 VFW, former member of Batavia Lions Club and a former member of the Batavia Board of Assesment. He was retired from General Motors Co. in Rochester where he was a tool and die maker. His favorite hobbies were making pasta, reading poetry and making stained glass lamp shades.
Friends may call Tuesday from 4 - 8 PM at the J. LEONARD MCANDREW FUNERAL HOME,LLC., 2 BOGUE AVE., BATAVIA..  Prayers will be Wednesday at the J. Leonard McAndrew Funeral Home at 10:15 AM followed by a Mass of Christian Burial at 11 AM at Ascension Parish, (St. Anthony's Church).
The Msgr. Kirby Council Knights of Columbus will assemble at the funeral home on Tuesday at 6:30PM for a prayer service.
Burial will follow in Grand View Cemetery with full military honors.
Those desiring may make memorial contributions in the form of Mass Offerings or to the Genesee County Chapter - ARC, 64 Walnut St., Batavia, NY 14020.
Expressions of condolence may be made at: www.mcandrewfuneralhomes.net.
ARRANGEMENTS WERE ENTRUSTED TO THE J. LEONARD MCANDREW FUNERAL HOME, LLC., 2 BOGUE AVE., BATAVIA, NY.  RONALD P. KONIECZNY, DIRECTOR & VETERAN.