April 14, 2017 - 9:51am
Shirley A. Ellsworth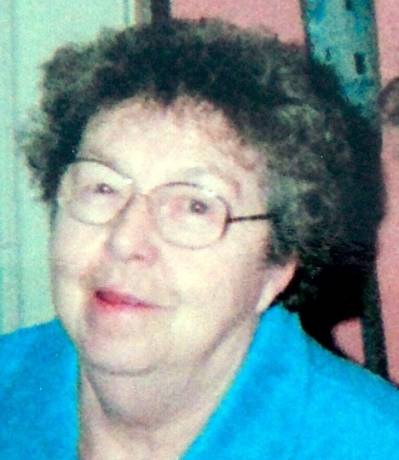 Shirley A. Ellsworth, 82, of Attica passed away on her beloved mother's birthday, April 12, 2017 at home surrounded by family.  She was born on August 5, 1934 in Elmira to the late Frederick and Thelma (Ball) Redner. In addition to her parents, she is predeceased by her husband Paul Ellsworth; brother Frederick Redner and sister Arlene Harris.
Shirley worked as a bookkeeper at Greco's Sales and Service in Darien for 14 years. She retired from Attica Ford Garage in 1996. Shirley arrived in Attica from Elmira in 1961. Her first order of business was a door to door collection to replace the worn Christmas decorations that adorned the Attica street lights.  Later she organized the first ever ecumenical Living Nativity, bringing the true meaning of Christmas to Attica. She was a faithful member of St. Luke's Episcopal church and served on the vestry for several years. As the old pipe organ began to fail, Shirley took action and raised 25k to restore it to its original condition. Her devotion to the church was evidenced by her friendship with the Bishop. When budget concerns threatened the Attica Blue Devils sports program Shirley employed her accounting skills discovering a Five thousand dollar deficit. After restoring sports, she was elected to the school board, cheerfully serving for 12 years. Shirley was a devoted wife and mother, loved by young and old. A visitor never came to her home without a hug at the door, nor left without a full belly. She is best remembered for her brutal honesty, feisty personality.....and most of all, her cookies. A lifelong friendship ensued after moving next door to Pat and Jack LaVarnway, the family with all the kids! Shirley and her family are thankful and comforted by their love and support then and now. She and Pat enjoyed luncheons, shopping and a dream vacation to England. 
She is survived by her children; Kelley (Greg) Howell of Ballston Spa, Kristie (Robert Payton) Lyons of Attica, Karen Burdett of Virginia Beach and Paul Ellsworth II (Lida Mosouich) of Varysburg; brother Albert Redner of Big Flats, NY; 5 grandchildren and 5 great grandchildren.
There will be no prior calling hours. An 11:00AM Memorial Service will be held on Tuesday April 18, 2017 at St. Luke's Episcopal Church 30 Favor St. Attica, NY 14011. Interment will be held at a later date. Shirley will be laid to rest in Woodlawn National Cemetery in Elmira.
In lieu of flowers, memorials may be made to the Attica Fire Department 11 Water St. in Attica. For more information please call (585) 591-1212 or to sign a message of condolence please visit www.marleyfuneralhome.com. Arrangements completed by Marley Funeral Home, LLC. 135 Main Street Attica, New York 14011.