July 10, 2011 - 5:03pm
Deacon Robert E. Burns
posted by
Ronald Konieczny
.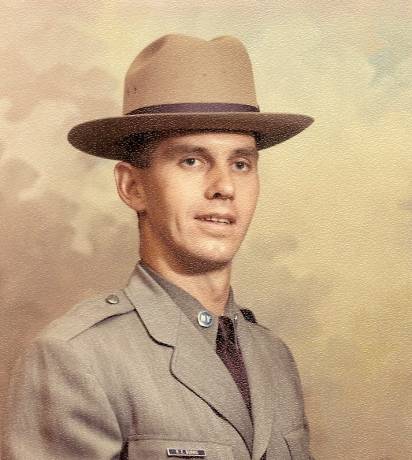 Deacon Robert E. Burns, 76, of Batavia, died Sunday (July 10, 2011) at the Veterans Administration Medical Center in Batavia after a lengthy illness.
He was born in Buffalo on June 8, 1935, a son of the late William and Ruth Panzer Burns.
Deacon Burns retired from the N.Y.S. Troopers in 1992 after 32 years. At the time of his retirement he was the Administrative Senior Investigator for the Bureau of Criminal Investigation at Troop A in Batavia.  He was also an Adjunct Faculty Member at Jamestown Community College, teaching  Investigative Proceedures and Interrogation.  In retirement he was a security officer at the Genesee County Building #2. From 1953 to 1955 he served with the US Army stationed in Iceland, achieving the rank of PFC. He was awarded the National Defense Medal and Good Conduct Medal.  In addition, he obtained his Criminal Justice Degree from SUNY Buffalo. After many intense hours of studying, Bob was ordained a Permanent Deacon of the Roman Catholic Church on October 27, 1991.  He later served as Deacon at St. Peters RC Church in LeRoy and Sacred Heart Church in Batavia.  He was a member of and former Grand Knight of Msgr. Kirby Council 325 Knights of Columbus. As an avid runner he participated in numerous marathons, including the New York City Marathon.  Camping and canoeing with his family as well as enjoying the company of his extended family were some of his favorite past times. 
Surviving is his loving wife of over 51 years, Muriel Bedard, whom he married on May 14, 1960.  Two daughters and a son in law, Lori and Kirit Amin of Lansdale, PA ands Lisa Burns of Batavia.  A son and daughter in law, Wm. Brian and Renee Burns of E. Pembroke.  Nine grandchildren: Rachel, Sarah and Katie Amin, Angela Jazwiecki and Robert Burns, Ethan, Patrick, Christian and Sgt. William Burns, who is presently serving with the U.S. Army in Iraq.  One brother, James Burns of Lorraine, OH and a sister, Ruth Burns of Williamsville, NY.  He was the brother of the late William Burns, Marjorie Koepf and Mary Jane Burns.
Visitation will be Tuesday, 1 - 6 PM at the J. LEONARD MCANDREW FUNERAL HOME, LLC., 2 BOGUE AVE., BATAVIA. .  Deacon Burns will be transfered to Ascension Parish (Sacred Heart Church) at 7PM Tuesday evening.  The Office of the dead will be recited by Deacons from various parishes and visitation will continue.  Family and friends are invited. Mass of Christian Burial will be Wednesday at 10 AM at Ascension Parish. 
Those desiring may make memorial contributions to Notre Dame High School, 73 Union St., Batavia, NY  14020, or Gardenview Senior Care, 124 E. Main St., LeRoy, NY 14482 or Batavia, V.A.M.C., 222 Richmond Ave., Batavia, NY 14020.
Burial will follow in Grand View Cemetery with full military honors.
Expressions of condolence may be made at: www.mcandrewfuneralhomes.net.
Arrangements were entrusted to the J. LEONARD MCANDREW FUNERAL HOME, LLC., 2 BOGUE AVE., BATAVIA, NY.  RONALD P. KONIECZNY, DIRECTOR.