July 11, 2011 - 1:53pm
Gordon Alfred Hyde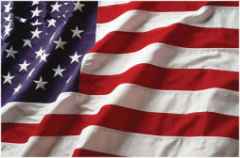 Gordon Alfred Hyde, 94 of Batavia, NY. Quietly passed away July 8, 2011 at his home. Born June 27, 1917 in Alabama, NY to the late Alaric (Nancy Van Epps) Hyde. Mr. Hyde served in the U.S. Army Infantry in World War II, attaining the rank of Staff Sergeant. He was first stationed as an instructor at Fort Benning, GA, and later in the Pacific Theater, in the Philippines and Japan. He later served in the Korean War, stationed at Pusan, and was active in the Battle of Pusan Perimeter. Mr. Hyde was retired from the Oakfield-Alabama Central School district. He was predeceased by his wife of sixty-six years, Ada V. Bash Hyde, brothers Arland (Esther), Wallace, Dean, Fred (Mildred), Glenn, Harold, Harvey (Ruth), and Avery Hyde, sisters Hazel (Charles) Johnson, Ada (John) Tenny and Elva Strogen, and a brother-in-law Arthur Bash.
Survivors include a son Gerald G. Hyde of Oakfield, , daughters Judith (Harry) Halpern of Fillmore, Barbara (Clinton) Worthington of Batavia and Cheryl (Jeffrey) Cotton of Elba; nine grandchildren, eight great-grandchildren; brothers-in-law William (Eileen) Bash of Colorado; Joseph Strogen of Colorado; sisters-in-law Dorothy Bash and Myrtle Hyde of Batavia. Several nieces, nephews, great-nieces and great-nephews also survive, along with his constant companion, his beloved cat, Mona.
There will be no prior calling hours. Services will be held at a later date. Interment with military honors at Arlington National Cemetery.
Memorials may be made to Volunteers for Animals, PO Box 1621, Batavia, NY 14020 or the VFW Veness Strollo Post 1602, PO Box 292 Batavia, NY 14020. For more information or to sign the online guest registry please visit www.gilmartinfuneralhome.com or call 343-8260. Arrangements completed by Gilmartin Funeral Home & Cremation Company, Inc. 329-333 West Main Street Batavia, NY 14020.