July 26, 2011 - 8:21pm
Bryan W. Phelps, Basom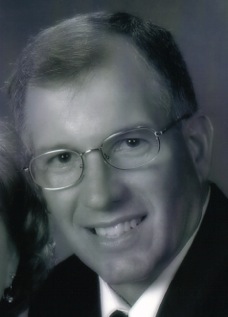 Bryan W. Phelps, 57, of Basom, NY, passed away suddenly on July 25th, 2011, while working on the family farm. Bryan was born on January 21, 1954, a son of Wayne and Myra (Rudolph) Phelps of Basom.  He was a 1972 graduate of Oakfield-Alabama Central School, and was a partner of Wayne E. Phelps Ent. Inc., of Basom.
He was an active member of the Indian Falls United Methodist Church, the East Pembroke Grange, Genesee County Pomona Grange, New York State Grange, and National Grange.  Bryan was also a member of New York Flying Farmers, and was a former member and chairman of the Planning Board of the Town of Alabama, and a member and past President of the Genesee Agricultural Society. 
He was one of the founding members and an adamant supporter of the Genesee County Down Syndrome Parent Support Group.  In his spare time, Bryan loved to fly his plane and play his trumpet with his family in the Alexander Fireman's Band.   He also used his musical talents playing for numerous church activities, area pit bands, and entertained at many community and civic events with The Phelps Family Band. Bryan was a long-time vocal advocate for protecting the beautiful farmlands in the Town of Alabama, where he was a life-long resident.
In addition to his parents, Bryan is survived and will be sadly missed by his loving wife of 35 years, Dana Gregory Phelps; a son, Derrick (Diane Edwards) Phelps of Basom; two daughters, Melissa (Larry) Childs of Corfu and Corinne Phelps at home; and one dear grandson, James Childs of Corfu.  Also surviving is his brother, Dennis (Joan) Phelps of Basom; his sister, MaryJo Hinkson of Basom, and many nieces, nephews, aunts, uncles, and cousins.  He is also survived by his in-laws, Floyd and Betty Gregory of Binghamton, NY.
The family will be present at the Indian Falls United Methodist Church, 7908 Alleghany Rd., on Friday, July 29th, from 4 to 8 pm and Saturday from 10 to 11 am, where services will be held at 11 am, with the Rev. Karen S. Grinnell officiating.  Burial will be in Hillside Cemetery in East Pembroke.  In lieu of flowers, memorials may be made to the Indian Falls United Methodist Church, 7908 Alleghany Rd., Corfu, NY 14036 or Genesee ARC, 64 Walnut St., Batavia, NY 14020