August 3, 2011 - 3:09pm
Michael Joseph Fabio
posted by
Ronald Konieczny
.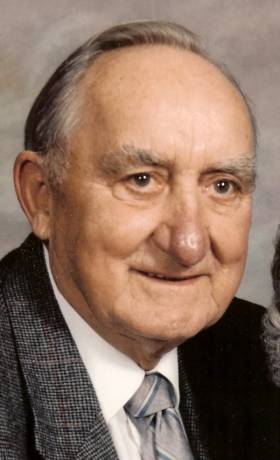 Michael J. Fabio, 91, of Batavia, died Tuesday (August 2, 2011) at the Veterans Administration Medical Center in Buffalo after a brief illness.
He was born in Batavia on June 18, 1920, a son of the late William and Rose Adamski Fabio.
Mr. Fabio was the owner of Fabio Electric for over 50 years.  He served his country as a combat engineer in W.W.II having  attained the rank of Tech. 4. He served in the Pacific and European Theaters and was the recipient of the American Theater Ribbon, European African Middle Eastern Theater Ribbon with One Bronze Star, Asiatic Pacific Theater Ribbon, Philippine Liberation Ribbon, Good Conduct Medal and the W.W. II Victory Medal.
He was a longtime member of Sacred Heart Church, the Holy Name Society and the Polish Falcons Club.  Throughout the years he performed countless volunteer hours with the church lawn fete, bingo and church usher. 
Surviving is his wife of over 68 years, Mildred Samul Fabio whom he married on May 8, 1943.  Two daughters and sons in law, Mary Ellen  and David Gear of Avon and Lori and Thomas McJury of Fairport.  Three sons and four daughters in law, David and Judy Fabio of Amherst, Paul and Karen Fabio of Pauline, SC, Michael and Debbie Fabio of Pittsburgh, PA and Sherrie Fabio of Elba.  Fifteen grandchildren, eleven great grandchildren and several nieces and nephews also survive.
He is the father of the late Daniel C. Fabio who died in 2007 and brother of the late Anthony Fabio and Mary Burnham.
Family and friends may call on Thursday from 4 - 8 PM at the J. LEONARD MCANDREW FUNERAL HOME, LLC., 2 BOGUE AVE., BATAVIA.   Prayers will be Friday at 9:15 AM at the funeral home followed by a Mass of Christian Burial at 10 AM at Ascension Parish (Sacred Heart Church) with Rev. Eugene Slomba as Celebrant.  Full Military Honors will follow at the church.
The Sacred Heart Holy Name Society will recite the rosary at the funeral home at 3:45 PM Thursday.
Those desiring may make memorials to; Breast Cancer Coalition, 840 University Ave., Rochester, NY 14625 or Honor Flight of Rochester, P.O. Box 23581 Rochester, NY  14692 or Prader Willi Syndrome Assoc., 8588 Potter Drive, Suite 500, Sarasota, FL, 34238.
Interment will be in St. Joseph Cemetery.
Arrangements were entrusted to the J. LEONARD MCANDREW FUNERAL HOME, LLC., 2 BOGUE AVE., BATAVIA.  RONALD P. KONIECZNY, DIRECTOR & PROPRIETOR.