August 13, 2011 - 1:28pm
JOSEPH M. MURRAY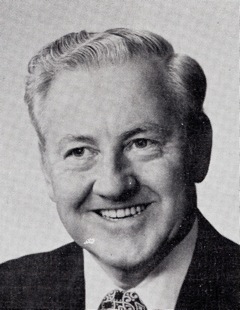 Corfu - Joseph M. Murray,  "Joe", 84, of Corfu, passed away Friday (August 12, 2011) at United Memorial Medical Center in Batavia.
Joe was born June 19, 1927, in Frankfort, NY, a son of the late Merton and Mary Gibbons Murray. He was a sales representative for the Thomas J. Lipton Company. In his younger years, Joe was very dedicated in serving his community. His past accomplishments include Pembroke Babe Ruth League Baseball Manager, First Commissioner of Pembroke Little League Football and was instrumental in the formation of the Oatka Junior Football League, Committeeman of Boy Scout Troop 67 in Corfu and Chairman of Joint Youth Recreation Commission. Joe proudly served two terms as a former Mayor of Corfu and then went on to serve as Town of Pembroke Supervisor.  On June 27, 1953, he was united in marriage to Winona Sliker Murray.
Survivors include his loving wife of 58 years, Winona Murray of Corfu; two sons, Michael (Karen) Murray of Doylestown, PA and Timothy (Wendy) Murray of Bennington; four grandchildren, Jackson, Breanna, Keith and Kyle; one sister Margaret Yardley of Oneida.
Family and friends may call Monday 6-8 PM at the C. B. Beach & Son Mortuary, Inc. 4-6 Main Street, Corfu. Services will be held Tuesday at 11 AM at the Indian Falls United Methodist Church 7908 Allegheny Road, Corfu, NY. Burial will be in Evergreen Hill Cemetery, Corfu. In lieu of flowers, memorials may be made to the donors choice. Arrangements were completed by C. B. Beach & Son Mortuary, Inc. Corfu, NY.