August 14, 2011 - 3:47pm
Irene Rose Donohue
posted by
Ronald Konieczny
.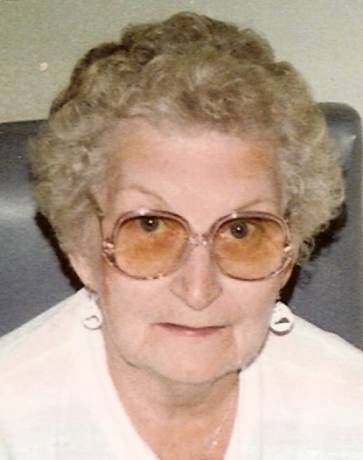 Irene Rose Donohue, 91, of Batavia died Saturday (August 13, 2011) at her residence surounded by her children. 
She was born in Batavia on July 25, 1920, a daughter of the late Bruno and Rose Wisniewski Dombrowski.
Her late husband, Richard Donohue died on June 17, 1975.
Mrs. Donohue was an insurance broker and operated the James Donohue Insurance Agency in Batavia. 
She loved spending time with her children and grandchildren.  In her younger years she bowled with the Polish Falconettes League.  She was a member of Resurection Parish (St. Joseph Church),St. Joseph and Sacred Heart Church Altar and Rosary Society, Polish Falconesste and its Legion of Honor and the Genesee Region Insurance Professionals.  Irene enjoyed spending good times with her dogs Dewey and Lucy.
Surviving are two sons, James W. (Dora) Donohue of Farmington, NY, Richard Donohue Jr. of Batavia. Two daughters, Rosemary (Joseph) Donohue of Castile, NY and Diane Donohue of Batavia. Five grandchildren, Jeremy Rich, Jon Donohue, Genessa Donohue, Jessica Jaszko and Joseph Jaszko.  Three great grandchildren, Quintin Rich, Roy Rich and Alaya Scott. 
She was the sister of the late Joseph Domobrowski and Tessie Dombrowski.
Family and friends may call Tuesday from 3 - 7 PM at the J. Leonard McAndrew Funeral Home, LLC., 2 Bogue Ave., Batavia.  Prayers will be recited on Wednesday at 11:15 AM at the J. Leonard McAndrew Funeral Home followed by a Mass of Christian Burial at Noon at Resurection Parish (St. Joseph Church).
The Rosary Society will recited the Rosary at the funeral home on
Tuesday at (to be announced).
Burial will be in St. Joseph Cemetery. 
Those desiring may made memorial contributions to Genesee Cancer Assistance, 16 Bank St., Batavia, NY 14020.
Expressions of condolence may be made at: www.mcandrewfuneralhomes.net.
Arrangements were entrusted to the J. Leonard McAndrew Funeral Home,LLC., 2 Bogue Ave., Batavia.
Ronald P. Konieczny II, director & proprietor.