October 22, 2011 - 6:29pm
Mildred S. Fabio
posted by
Ronald Konieczny
.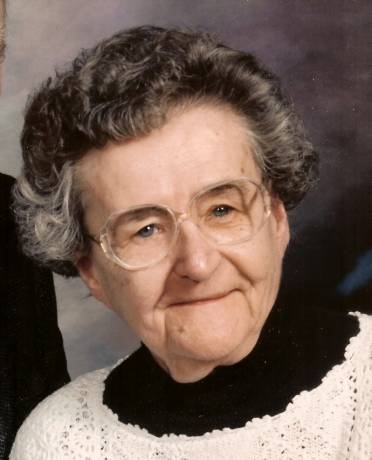 Mildred S. Fabio, 93, of Batavia, died Friday (October 21, 2011) at United Memorial Medical Center in Batavia after a brief illness.
She was born in Buffalo, NY on January 24, 1918, a daughter of the late Ignatius and Katarzyna Samul.
Mildred was a longtime member of Sacred Heart Church and the Altar and Rosary Society.  Throughout the years she performed countless volunteer hours with the church lawn fete and bingo.  Devotion to her family and faith were her highest priority.  The countless acts of kindness and warmth to her family will always be remembered.
Surviving are two daughters and sons in law, Mary Ellen (David) Gear of Avon and Lori (Thomas) McJury of Fairport.  Three sons and four daughters in law, David and Judy Fabio of Amherst, Paul and Karen Fabio of Pauline, SC, Michael and Debbie Fabio of Pittsburgh, PA and Sherrie Fabio of Elba. A brother, Charles Samul.  Fifteen grandchildren, eleven great grandchildren and several nieces and nephews also survive.
She was the wife of the late Michael Fabio who died August 2, 2011, mother of the late Daniel C. Fabio who died in 2007 and also preceded in death by several brothers and sisters.
Family and friends may call on Monday from 4 - 8 PM at the J. Leonard McAndrew Funeral Home, LLC, 2 Bogue Ave., Batavia.  Prayers will be Tuesday at 9:15 AM at the funeral home followed by a Mass of Christian Burial at 10 AM at Ascension Parish (Sacred Heart Church).
The Sacred Heart Altar and Rosary Society will recite the rosary at the funeral home at 3:45 PM Monday.
Interment will be in St. Joseph Cemetery.
Those desiring may make memorials to; Breast Cancer Coalition, 840 University Ave., Rochester, NY 14625 or Prader Willi Syndrome Assoc., 8588 Potter Drive, Suite 500, Sarasota, FL, 34238.
Expressions of condolence may be made at www.mcandrewfuneralhomes.net
Arrangements were entrusted to the J. Leonard McAndrew Funeral Home, LLC., 2 Bogue Ave., Batavia, NY 14020.  Ronald P. Konieczny II, Director and Proprietor.