November 11, 2011 - 9:14am
Linda S. Brown
posted by
Ronald Konieczny
.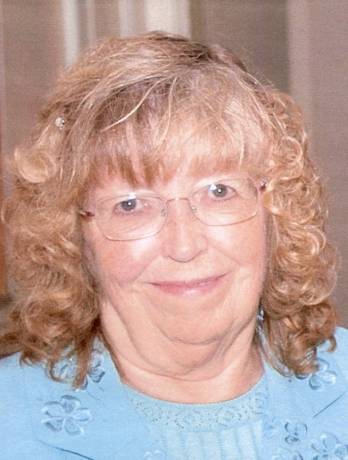 Wonderful wife, mother, sister, grandmother and friend, Linda Brown, 69, of Elba, was welcomed into the arms of her Lord and Savior on Tuesday, November 8, 2011.
She was born June 29, 1942 in Buffalo, NY the daughter of the late Ursi and Dorothy Eifling Hudson.
She enjoyed traveling, gardening, sharing a tandem bike with her husband, and spending time  with her family.  She also loved to photograph and care for any wildlife that  happened by. Linda was always ready to lend a hand and known for her great sense of humor. She cared for others and volunteered playing the piano at church and in monthly nursing home services, as well as running The Clothing Depot, a secondhand store in Elba.  She and her husband, Edward, founded New Covenant Chapel together.  There, she faithfully sacrificed and served the ministry of the gospel for 17 years, as a pastors wife.  
Surviving are her loving husband of 50 years, Rev. Edward W. Brown, Jr of Elba.  Son and daughter in-law, Bill (Laura) Brown of Tampa, Fl. Daughters and sons in-law, Debbie (Scott) Reed of Elba, Dawn (Pat) Skillo of Chili and Laurie (Joel) Hamm of Oakfield. Sisters, Dottie (Ken) Szczesny of Alden, Karen (John) Briggs of Akron and Janice (Mark) Geffers of Northfield, MN.  She is also survived by 16 grandchildren and several nieces and nephews.
Friends may call Friday from 5-9pm at the J. Leonard McAndrew Funeral Home, LLC, 2 Bogue Avenue, Batavia.  Funeral services will be Saturday, 11am at Northgate Free Methodist Church, 8160 Bank Street, Batavia.
Burial will be in Maple Lawn Cemetery in Elba.
Those desiring may make memorial contributions to the family for distribution to various organizations.
Expressions of condolence maybe made at www.mcandrewfuneralhomes.net. 
Arrangements were entrusted to the J. Leonard McAndrew Funeral Home, LLC, 2 Bogue Ave., Batavia, NY 14020.  Ronald P. Konieczny II, Director & Proprietor.