December 23, 2011 - 9:35am
Paul G. Edenholm, Sr.
posted by
Ronald Konieczny
.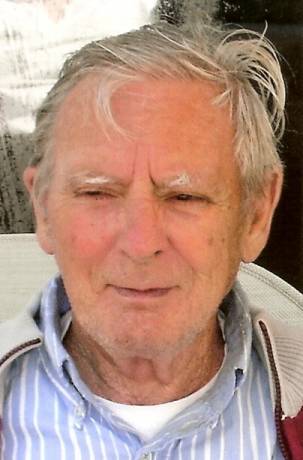 Paul G. Edenholm Sr., 83, of Batavia, died Thursday (Dec. 22, 2011) at United Memorial Medical Center after a lengthy illness.
He was born in Buffalo, NY on November 7, 1928, a son of the late Lawrence and Hildagarde Walter Edenholm.
Mr. Edenholm was a carpenter and was employed by the former Rieker Construction Co. of N. Tonawanda prior to his retirement.
Surviving is his wife of over 46 years, Laura A Morse Edenholm whom he married on May 22, 1965.  His children; Paula (Scott) Neumann of Stafford, Tracy (Richard) Padilla of Buffalo, Lorna Edenholm of Batavia, Jacqueline (Richard) Beatty of Madison WI, Debra (Jim) Frayley of Haggerstown, MD, Jeffrey (Lynda) Edenholm of Stafford, Michael (Sandra) Edenholm of Batavia and Paul G. Edenholm Jr. of Haggerstown, MD.  He was the father of the late Mary Jane Moses.  Grandchildren and great grandchildren also survive.
Friends of the family are cordially invited to share their thoughts, condolences and fond memories with the family on Monday from 5 - 8 PM at the J. Leonard McAndrew Funeral Home, LLC, 2 Bogue Ave., Batavia where a service will be Tuesday at noon.  Burial will follow in Grand View Cemetery.
Those desiring may make memorials to the family for distribution to various charities.
Arrangements were entrusted to the J. Leonard McAndrew Funeral Home, LLC, 2 Bogue Ave., Batavia.  Ronald P. Konieczny II, Director & Proprietor.