January 16, 2012 - 3:45pm
Myron R. "Breezy" Brasky, Sr.
posted by
Ronald Konieczny
.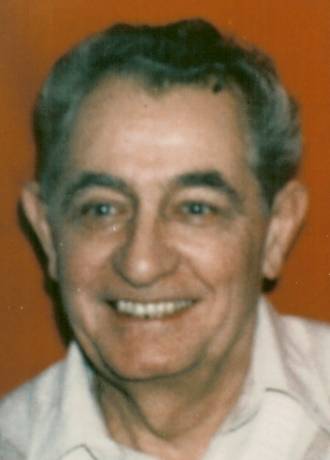 Myron R. "Breezy" Brasky, Sr., 84 of Batavia, died peacefully Sunday (January 15, 2012) at his residence with his loving wife and children by his side.
He was born in Batavia on February 15, 1927, a son of the late Myron A. and Rose Kapusciarz Brzeczkowski.
 Myron was a U.S. Navy Veteran of WWII and the Korean War.  After his service to his country he was a draftsman for Graham Manufacturing Co. in Batavia for 45 years until his retirement.  He was a member of the Sacred Heart Holy Name Society, Polish Falcons Nest #493, VFW Veness Strollo Post and the former St. Nicholas Social Club.  Myron enjoyed sports, especially tennis, racquetball, softball and was a fan of the Buffalo Bills, New York Yankees and Batavia Blue Devils Basketball.  He was also a parishioner of Ascension Parish and volunteered at the church lawn fete french fry stand for several years.
Survivors include his loving wife of 55 years, Alice Gibbons Brasky of Batavia, proprietor of The Dancing Place Dance Studio and The Dancewear Outlet. Two daughters, Patricia (John) Chadwick of Batavia and Nancy (James) Schmieder of Springwater, NY. A son, Buddy Brasky of Batavia.  Grandchildren, T.J., Jenilee and David Hagen, Adam, Alex and Jake Brasky, Eric Hiscutt, Stacie (Mike) Beccaria, Gretchen (Sam) Fire, Josh and Laura Schmieder.  One great-grandchild, Cole Hiscutt.  Two sisters, Fran (Herb) Oakes and Eleanor (Loren) Ferruci.  Also survived by several nieces and nephews.
He was the brother of the late Delores Mitchell.
There will be no prior visitation.  Friends and family are invited to a Mass of Christian Burial on Thursday (January 19th), 9:30am at Ascension Parish (Sacred Heart Church).  Burial will be in the spring at St. Joseph Cemetery with full military honors.
In lieu of flowers, memorial contributions may be made to the Alzheimer Association.
Expressions of condolence may be made at www.mcandrewfuneralhomes.net.
Arrangements were entrusted to the J. Leonard McAndrew Funeral Home, LLC, 2 Bogue Ave., Batavia, NY 14020. Ronald P. Konieczny II, Director & Proprietor.