January 18, 2012 - 7:07pm
Douglas R. Miller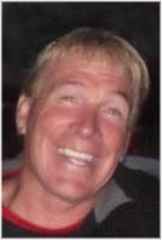 Douglas R. Miller, 53 of Perry, died peacefully at his home on January 17, 2012. He was born June 28, 1958 in Buffalo to the late Norman J. Miller (2003) and Irene (Kuhn) Miller of Cowlesville. Doug got his Masters Degree from Buffalo State College and then went on to teach technology at Letchworth Central School. He had a passion for sports and coached many sports at Letchworth including Jr. High Basketball from 1984-86, head Girls Track from 84-89, assistant Girls Soccer from 85-87, Jr. High Track from 87-89, assistant Modified Football 89-90 then Head Coach from 90-92, JV Boys Basketball 90-91, Head Varsity Football Coach from 1992-2001 receiving Coach of the Year every year from 1994-1998, mini Perry Blaze Girls Softball, organized and coached Perry Girls Little League Softball, First Base Coach this past summer for the Rochester Revenge Softball Team, and was currently keeping stats for the Perry Varsity Girls Basketball Team. Doug was a Driver Education Instructor at Letchworth from 1987-2000, in Warsaw from 2001-2010, and gave countless 5 hour pre-licensing courses all over the area. He was a former member of St. Joseph's Church in Perry. Doug is preceded in death by a brother Robert Miller.  
He is survived by his beloved wife Kathleen (Kramell) Miller married August 11, 1990 of Perry; daughters Erika Lynn Miller of Alfred University; Ashley Ann Miller of Perry; mother Irene (Kuhn) Miller of Cowlesville; sister Linda (Jeff) Papke of Angola; brothers Paul (Lisa Pritchard) Miller of Oakfield; Thomas Miller of Cowlesville; mother-in-law Nancy (David Spencer) Kramell of Pavilion; brothers-in-law David (Tina) Kramell, Dan (Nadine) Kramell both of Perry; sister-in-law Kristina (Jake Gordon) Schofield of Queens Creek, AZ along with many nieces, nephews, aunts, uncles, and cousins.  

Friends are invited to call on Friday January 20, 2012 and Saturday January 21, 2012 from 2 to 4 and 7 to 9 PM at Eaton-Watson Funeral Home, LLC. 98 North Main Street Perry, New York 14530. 2:30 PM Funeral Services will take place on Sunday January 22, 2012 at the Letchworth Central School 5550 School Road Gainesville, New York 14066.  Interment will take place at Prospect Hill Cemetery, Perry Center.   
Flowers are gratefully declined. It was Doug's wish as his final gift to his daughters to have memorials made to a fund set up for their college education at www.thebigal.com. For more information or to sign the online guest registry please visit www.eatonwatsonfuneralhome.com or call 237-2626. Arrangements completed by Eaton-Watson Funeral Home, LLC. 98 North Main Street Perry, New York 14530.