January 29, 2012 - 5:39pm
Antoinette F. Szczesny "Toni" "Tosh"
posted by
Ronald Konieczny
.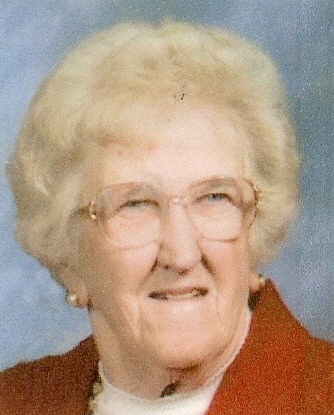 Antoinette F. Szczesny "Toni" "Tosh", 90 of Batavia, died Saturday (January 28, 2012) at Hospice of Buffalo.  She was born in Batavia on January 10, 1922, daughter of  the late John and Louise Hubinska Wujcik.
She was a teacher, social worker, sales clerk and homemaker. Antoinette received a B.A. degree from William Smith College in 1945 and a M.A. degree from Teachers College, Columbia University in 1947. She taught school in Pavilion, DeRuyter and was a substitute teacher in the Batavia School District and at Notre Dame High School. Antoinette was a Supervisor of Public Welfare in the Genesee County Dept. of Social Services from 1962 until her retirement in 1986. She was also a sales clerk in the Enterprise Clothing Store, a family owned store, until it's closing in 1986.
Antoinette was a member of the Sacred Heart Rosary Society, the Apostleship of Prayer and was chairman of the Bishops Committee.  She was the leader of the Sacred Heart Bible Study for the past 20 years and was a member of the Notre Dame Prayer Group, the Legion of Honor in the Polish Falconettes and in charge of the walking program for the Falconettes, past member of the Catholic Daughters of America, Court St. Rita in St. Mary's Church and a member of Women's Aglow, member of the Genesee County Retired Educators, New York State Retired Teachers Assoc., Business and Professional Women and the Retirees of the Business and Professional Women.  She was also a member of both the Independent Assoc. of Retired People and AARP. She was a past member of the American Assoc. of University Women and was an RSVP volunteer in both the Literacy and Step Programs.
Survivors include her loving husband of 63 years, Joseph Szczesny, whom she married Nov. 25, 1948.  Four sons, Thomas (Frances) Szczesny of Marlboro, N.J., Rev. Walter J. Szczesny of East Aurora, NY, Timothy (Donna) Szczesny of Binghamton and Joseph (Allison) Szczesny of Minot, ME. Two daughters, Mary (Van) Rodenhizer of Oakfield and Veronica (Jerzy) Ryskiewicz of Staten Island.  Seven grandchildren, Spencer, Alex, Laura and Timothy Szczesny, Kathryn Rodenhizer, Paula and Thomas Ryszkiewicz.  Three sisters in-law, Helen Fortunato, Veronica DiFilippo and Rose Szczesny.  Also survived by several nieces and nephews.
She was the sister of the late Estelle Szulgit, Louise Wujcik, Helen King, John (Fran) Wujcik and Eugene (Florence) Wujcik.
Friends may call Tuesday from 4-8pm at Ascension Parish (Sacred Heart Church), where a Mass of Christian Burial will be Wednesday at 9:30am.  Burial will follow in St. Cecilia Cemetery in Oakfield.
Memorial contributions may be made to Christ the King Seminary, 711 Knox Rd., East Aurora, NY 14052.
Expressions of condolence may be made at: www.mcandrewfuneralhomes.net.
Arrangements were entrusted to the J. Leonard McAndrew Funeral Home, LLC, 2 Bogue Ave., Bataiva, NY 14020. Ronald P. Konieczny II, Director & Proprietor.