February 28, 2012 - 3:56pm
Dorothy H. Argulski
posted by
Ronald Konieczny
.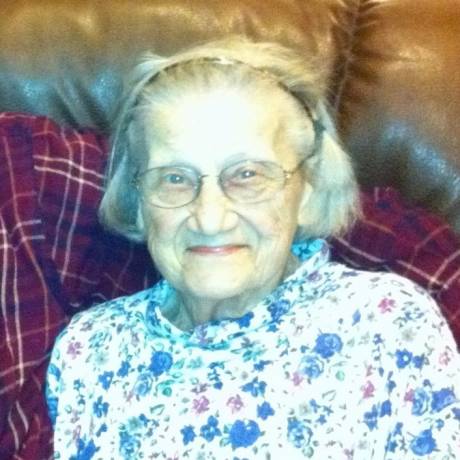 Dorothy H. Argulski, 84 of Batavia died peacefully Monday (February 27, 2012) at United Memorial Medical Center after a brief illness.
She was born in Batavia on August 18, 1927, the daughter of the late Joseph and Margaret Wozniak Tomaszewski.
Dorothy was a loving wife, mother and grandmother who will be dearly remembered as a remarkable women who had an immense love for her family.  She loved to work in her yard especially "Grandma's Garden" and enjoyed cooking traditional polish foods.
She was predeceased by her husband Raymond Argulski who died January 30, 1988.
Dorothy is survived by her son and daughter in-law, Raymond and Nancy Argulski of Cleveland, NY. Daughter and son in-law, Joan and Terry Cole of Castile.  Brother, Jerry Tomaszewski of Batavia.  Sister, Carol (Harry) McCurn of Rochester.  Also survived by four grandchildren, four great-grandchildren, nieces and nephews.
Friends of the family are cordially invited to share their thoughts, condolences and fond memories with the family on Thursday from 5-8pm at the J. Leonard McAndrew Funeral Home, LLC, 2 Bogue Ave., Batavia.  A Mass of Christian Burial will be Friday, 12pm at Resurection Parish (St. Joseph Church). 
Burial will be in St. Joseph Cemetery.
Expressions of condolence may be made at www.mcandrewfuneralhomes.net.
Memorial contributions may me made to Crossroads House, 11 Liberty St., Batavia, NY 14020 or UMMC "Grateful Patients & Family Program" in honor of Dr. Sue Naik and 3rd Floor Team, 127 North St., Batavia, NY 14020.
Arrangements were entrusted to the J. Leonard McAndrew Funeral Home, LLC, 2 Bogue Ave., Batavia, NY 14020. Ronald P. Konieczny II, Director & Proprietor.