March 2, 2012 - 5:35pm
Maria Beth (Nash) Anderson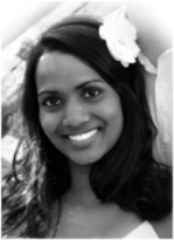 Maria Beth (Nash) Anderson, 25 of Alabama, NY, died March1, 2012 at Unity Hospital in Rochester. She was born June 20, 1986 in Madras, India to Robert (Diane Guilbert) Nash of Grand Gorge, NY. Maria went home to her Lord after a valiant battle with cancer.  She was surrounded by her family.  She attended Jefferson Central School and was a graduate of Gilboa Central School. Maria attended Roberts Wesleyan College in Rochester, NY and graduated with a degree in social work.  She was a youth caseworker for Genesee County Department of Social Services. She loved to travel and do missions work.  Her main goal was always to make a better life for other children.  
She is survived by her husband whom she married September 16, 2011 Andrew G. Anderson of Alabama, NY; parents Robert (Diane) Nash of Grand Gorge, NY.   Two brothers Josh Nash of Rochester, NY, Samuel Nash of Grand Gorge, NY and a sister Jennifer (Samuel) Hahn of Pennsylvania. Her uncles Chris Nash, Ronald Guilbert, Richard Guilbert and their families. Father and mother in law Gary (Darlene) Anderson of Basom, NY Grandfather-in-law Kenneth Anderson of Alabama and Grandmother-in-law Jane Hall of Basom, NY  2 sister-in-laws Danielle (Craig) Chesley of Rochester and Andrea Anderson of Basom.  1 niece and 2 nephews Brianna & David Chesley and Shaun Alexander.
Friends may call on Sunday March 4, 2012 from 4 to 8 PM at the Gilmartin Funeral Home & Cremation Company, Inc., 329-333 West Main Street, Batavia, NY. Funeral services will be held Monday March 5, 2012, 11:00 AM at the Calvary Baptist Church, 3515 Galloway Road, Batavia, New York, along with a Memorial Service to honor her life on Saturday March 10, 2012 at 11:00AM at the Jefferson United Methodist Church in Jefferson New York. Interment will take place at the Charlotteville Cemetery in Charlotteville, NY.

In lieu of flowers the family suggests memorials be made to Ronald McDonald House c/o the Maria Anderson Project, 333 Westmoreland Drive, Rochester, NY. For more information or to sign the online guest registry please go to www.gilmartinfuneralhome.com or call 343-8260. Arrangements completed by Gilmartin Funeral Home & Cremation Company, Inc. 329-333 West Main Street Batavia, New York 14020.