April 7, 2012 - 10:51pm
Frederick L. Olszewski
posted by
Ronald Konieczny
.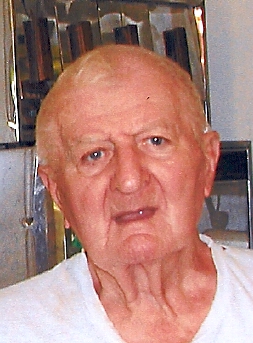 Frederick L. Olszewski, 92, of Akron, died Thursday (April 5, 2012) at United Memorial Medical Center in Batavia.
He was born in Buffalo, NY on April 10, 1919, a son of the late John and Pearl Biegala Olszewski.
Frederick was a millwright at Buffalo Crushed Stone Company prior to his retirement and was a parishioner of St. Teresa's Church in Akron.
He is survived by his wife of 61 years, Evelyn (Boldt) Olszewski, whom he married on July 15, 1950. Two daughters and sons in-law, Janice (Carl) Schoenwetter of Akron and Eileen (Christopher) Kruger of Langdon, NH.  Two sons and daughter in-law, Kenneth (Brenda) Olszewski and Ronald Olszewski, all of Akron.  Three grandchildren, Philip Mathews, Teresa Truglio and Robert Olszewski.  A sister, Helen Pruski and brother, William Olsen, both of Elma.  Also survived by six great grandchildren, nieces and nephews.
He was the father of the late Jeffrey and Brian Olszewski.
Friends of the family are cordially invited to share their thoughts, condolences and fond memories with the family on Tuesday (April 10th) from 2-4pm and 6-8pm at the J. Leonard McAndrew Funeral Home, LLC, 32 John St., Akron.  A Mass of Christian Burial will be Wednesday, 10am at St. Teresa of Avila R.C. Church in Akron.   Please assemble at church.
Interment will be in Evergreen Lawn Cemetery.
Flowers are gratefully declined.
Expressions of condolence may be made at: www.mcandrewfuneralhomes.net.
Arrangements were entrusted to the J. Leonard McAndrew Funeral Home, LLC, 32 John St., Akron, NY 14001. Ronald Konieczny II, Director & Proprietor.