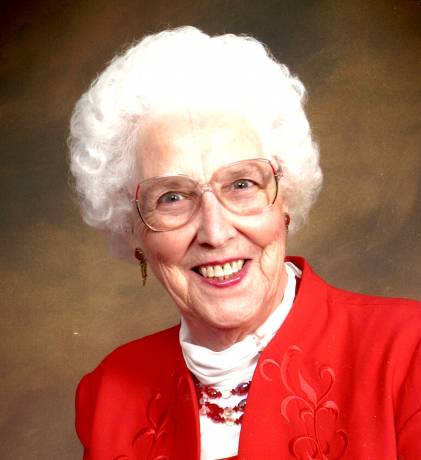 Batavia - Bertie B. Burling, 90, of Batavia, passed away Sunday, (June 25, 2017) at her home while under the care of HomeCare & Hospice and her family.
Mrs. Burling was born August 14, 1926 in Ohatchee, AL, a daughter of the late Claud and Naomi (Martin) Pruitt.
Bertie was a member of Emmanuel Baptist Church.  She began her career at P.W. Minor Shoe Factory before moving on to G.E. Sylvania, and finally Batavia Dry Cleaners. 
Mrs. Burling loved to work in her flower gardens, make crafts, make and restore jewelry, crochet, and embroidery.
She is the wife of the late Jackson Burling.  The two were married on March 20, 1948; they spent 68 wonderful years together.  He passed away in October 2016.
Surviving is her daughter-in-law, Marlene (Bateman) Burling of Batavia; grandchildren, Preston (Tracy) Burling of Batavia, Lyle (Sharie) Burling of Scranton, PA, Christine (Greg) Smalley of Morrisville.  10 great-grandchildren, 4 great-great-grandchildren, and several nieces and nephews also survive.
Along with her husband and parents, Bertie is preceded in death by her son, James Autry Burling, and 7 of her siblings.
Friends may call on Tuesday from 5 to 7 p.m. at Emmanuel Baptist Church, 190 Oak Street, Batavia, where Bertie's Funeral Services will be at 10:00 AM, Wednesday, (June 28, 2017). In lieu of flowers, memorials may be made to Emmanuel Baptist Church, 190 Oak Street, Batavia, NY 14020.  Burial will be in West Middlebury Cemetery, East Bethany.  Please leave a condolence, share a story or light a candle at www.bataviafuneralhomes.com. 
Arrangements were entrusted to the H.E. Turner & Co. Funeral Home, Batavia.