April 15, 2012 - 4:08pm
LaVerne C. Gell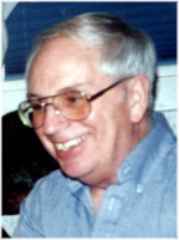 LaVerne C. Gell, 79 of Perry, died April 14, 2012 at Strong Memorial Hospital in Rochester. He was born September 4, 1932 in Castile, NY to the late Custer (Ruth Dumbleton) Gell. He was a veteran of the Korean Conflict serving with the U.S. Army. Mr. Gell was an Electrician for many years at Eastman Kodak. He loved camping, woodworking and took great pride in taking care of his yard.
LaVerne is survived by his wife Delores (Monteleone) Gell of Perry; sons Christopher Gell of FL; Kirk (Stacey) Gell of Perry; daughter Brenda (Ronald) Wineland of PA; grandchildren Andrew, Adam Gell; Krista and Sean Wineland; sister Gloria Henry of Perry along with many nieces and nephews.  
Friends are invited to calling hours from 7 to 9 PM on Tuesday April 17, 2012 at Eaton-Watson Funeral Home, LLC. 98 North Main Street Perry, NY 14530. 1:00 PM Funeral Services will be held on Wednesday April 18, 2012 at the Funeral Home. Interment will take place in Elmwood Cemetery Silver Springs, NY.
Memorials are suggested to Noyes Kidney Disease and Dialysis Center 4616 Millenium Drive Geneseo, NY 14454.  For more information or to sign the online guest registry please go to www.eatonwatsonfuneralhome.com or call 237-2626. Arrangements completed by Eaton-Watson Funeral Home, LLC. 98 North Main Street Perry, New York 14530.