April 22, 2012 - 2:06pm
Donald L. Hughes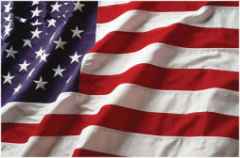 Donald Hughes, age 86,of Perry died Tuesday April 17, 2012 at the Strong Memorial Hospital in Rochester. He was born in Freedom, New York on May 6, 1925 a son of the late Carroll and Margaret(Davis)Hughes. Don served with the US Army during WWII under General George Patton, he participated in the Battle of the Bulge and Utah Beach landing and liberation of Bergen/Belsen Concentration Camp. He graduated from Ithaca Collage with a Bachelors in Music in 1949, and Alfred University with his Masters in Administration. He was the music teacher for Panama Central School in Panama, NY for 5 years. In 1954 he ran Castiglia's Music Store in Hamburg until 1956, and accepted the music teacher position at Perry Central School where he worked until his retirement in 1986. Don was a member of the First United Methodist Church in Perry for 55 years where he was the choir director for 50 years. A member of the Perry VFW Post 5009, Perry Vets Club, Perry Rotary Club where he was a former President, he directed the Rotary Musical for over 50 years, he had 2 Big Bands for many years the Universal Swing and the Full Swing and he had a 4 piece Jazz band called the Don Hughes Quartet. His love for music was evident through out the community with his teaching and playing, besides music he enjoyed golfing, playing chess, reading and especially spending time with his family. Don is preceded in death by son Michael Hughes who died in 2011; daughter Beth Ann Zawisza who died in 2012; brother Lawrence Hughes and a brother-in-law Charles Jankovits.
He is survived by his wife of 64 years Salley(Feraldi) Hughes whom he married on September 13, 1947, 2 sons: Steven (Barb) Hughes of Omaha,NE, Patrick (Karen) Hughes of Cedarburg,WI, a daughter: Robin (Mike) Fitch of Warsaw, a son-in-law: Norman Zawisza of St. Albans VT, a daughter-in-law: Dawnne Hughes of LeRoy, a sister: Janis Jankovits of Spencerport, a brother: Floyd (Gretchen) Hughes of Rochester, 16 grandchildren, 4 great grandchildren, along with many nieces, nephews and dear friends.

Family and friends are invited to call from 1-4 and 7-9pm on Friday April 27th at the Eaton-Watson Funeral Home, LLC. 98 North Main St. Perry, NY 14530. Funeral services will be held on Saturday April 28th at 11 A.M. at the First United Methodist Church in Perry. Interment will be in the West Perry Cemetery, Perry, NY. 
In lieu of flowers memorials may be made tot the First United Methodist Church (Chair lift project) 35 Covington St. Perry, New York 14530. For more information or to sign the online guest registry please visit www.eatonwatsonfuneralhome.com or call 237-2626. Arrangements completed by Eaton-Watson Funeral Home, LLC. 98 North Main Street Perry, New York 14530.