April 24, 2012 - 5:53pm
Michael J. Serventi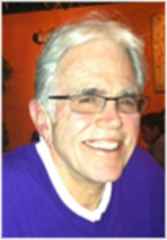 Michael J. Serventi, family business owner and devoted community serviceman, dies at 61.
Mike Serventi of Perry, NY, died on April 18, 2012, after suffering injuries from a bike accident.  Mike left his home in Vero Beach, FL at around 9:45am for his daily morning bike ride, and was hit from behind shortly after 10am by a car that had drifted into the bike lane.  He died from brain injuries within a few hours of the accident.
Professionally, Mike was the CEO of Lew-Mark Baking, a Perry, NY based commercial bakery founded by Mike's father and uncle.  Mike's father, Mark, put him to work in the bakery as a boy, instilling a strong work ethic and sense of accountability.  After beginning his career with Johnson & Johnson in Atlanta, Mike returned to Western NY to work and eventually run the family business before selling to a larger commercial bakery. Mike always attributed the success of the family business to the strong respect and consideration each family member gave to one another.
Following the sale of Lew-Mark Baking, Mike remained active in the business community, serving as an operating partner of Buffalo based Summer Street Capital Partners, and as an independent board member of several private and public companies in the financial services, manufacturing and healthcare industries.
In the local community, Mike was a committed member of the Perry Rotary Club where he was known for doing goofy dance routines at the annual charity minstrel show.  He dedicated time to the YMCA, where he and others worked hard to bring a YMCA facility to Warsaw, NY. He was also involved for many years with the Boy Scouts of America.
After graduating from Perry High School, Mike attended Ithaca College.  Mike was passionately committed to Ithaca, and was an active alum, ultimately serving on the board of trustees for 10 years. Mike was a member of Delta Kappa fraternity, and remained close with his brothers.  Mike completed his MBA at Suffolk University.
Above all, Mike was a committed family man and friend.  He had an insatiable curiosity and love for life, and spent his time listening to jazz and blues, reading, appreciating film, improving his golf game and spending time with his family. He is survived by Gail, his wife of 38 years; his son Jesse and his wife Lauren, their two sons, Luke and Cole; his daughter Michaela and her husband Erick; and his mother Charlotte.  Mike was a loving father, devoted husband and was close with his daughter- and son-in-law. He experienced profound joy in being a grandfather.
Calling hours will be held from 4 to 8pm at Eaton Watson Funeral Home in Perry on Friday, May 4. Mike's memory will be honored at a memorial service at the Perry High School Auditorium at 5pm on Saturday, May 5.
In lieu of flowers, Mike's family asks that you make a gift to the following organizations, Perry Rotary Club, Mike Serventi Memorial P.O. Box 103 Perry, NY 14530 or YMCA of Wyoming County, Scholarship Assistance Program, Mike Serventi Memorial, 115 Linwood Ave, Warsaw, NY 14569, attn: Patti Jarnot. For more information or to sign the online guest registry please visit www.eatonwatsonfuneralhome.com or call (585) 237-2626. Arrangements completed by Eaton-Watson Funeral Home, LLC. 98 North Main Street Perry, New York 14530.