April 30, 2012 - 4:40pm
DONALD E. SPILLANE
posted by
Michael Tomaszewski
.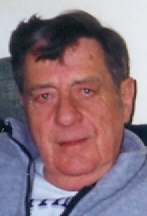 LeRoy~Age 80, of West Main Street, died Friday evening (April 27, 2012) at United Memorial Medical Center with his loving family at his side.
     Mr. Spillane was born Febraury 22, 1932 in Batavia, a son of the late James and Anna Wallace Spillane.
He will be remembered as a very loving and kind man, who was extremely proud of his Irish heritage. He was a veteran of the U.S. Army and dedicated member of the LeRoy American Legion. He started his employment years working at the Jell-O Factory and eventually worked several years for and retired from Eastman Kodak. He was also a volunteer fireman with the LeRoy Fire Dept. and a member of the Knights of Columbus. He was very involved with his parish, Our Lady of Mercy, serving as a Eucharistic Minister. In his leisure time, he enjoyed bowling, playing bocce and golfing.
     Mr. Spillane is survived by his loving wife of 56 years, Ursala Drayo Spillane, daughters; Shannon (Thomas Welsh) Spillane of Annapolis, MD and Shawn (Joseph) Siconolfi of Rochester; son, Brendan Spillane (Johanna) of Rochester; grandsons, Nicholas Vincent and Tyler Siconolfi; brother in law, Arnold Shockow; sister in law and brother in law, Rachel and William Klinkbeil; nephews, Kevin (Barbara) Klinkbeil and Kristopher (Catherine) Klinkbeil and a special aunt, Andy Frank.
     A special thanks to Dr. Rumi and United Memorial Medical Center for their many years of dedicated care.
     Family and friends may call on Tuesday May 1, 2012, from 4-7 PM at Our Lady of Mercy Parish (St. Peter's SIte), 44 Lake Street, LeRoy, where his Rite of Christian Burial will be held on Wednesday at 11:00 AM. Interment with Military Honors will follow his mass in St. Francis Cemetery. Memorials may be made to either Holy Family School or Notre Dame High School.
THE FUNERAL ARRANGEMENTS FOR MR. DONALD E. SPILLANE ARE ENTRUSTED TO THE FALCONE FAMILY FUNERAL & CREMATION SERVICE, INC.  FOR MORE INFORMATION PLEASE CALL VERN AT (585)768-2400.
THE FUTURE SITE OF THE NEW FUNERAL HOME WILL BE 8700 LAKE STREET LEROY, NEW YORK 14482.