May 13, 2012 - 4:13pm
Monica D. Raphael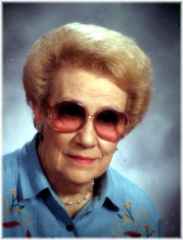 Monica D. Raphael, 83 of Batavia, passed away peacefully May 12, 2012 at Absolut @ Gasport Nursing Home. She was born December 5, 1928 in Batavia, to the late Angelo (Catherine Attardi) Miconi. Monica retired from Genesee Community College where she worked for 27 years in the Business Office. She was a member of Resurrection Parish-St. Joseph's Church, the Batavia Business and Professional Woman's Club, and Friends of the Richmond Library. She is preceded in death by her husband Joseph, who with his brother Dan, owned and operated Star Dry Cleaners and Tailors. Brothers Frank and Gene Miconi.
Survivors include her daughters Dianne (Ed) Wierda of Boca Raton, FL; Roberta Raphael of Rochester; son Joseph (Maryann) Raphael of Batavia; four grandchildren Kyle (Matt) Mobley of Tampa, FL; Jenna, Jared, and Andrea Raphael of Batavia; two brothers Al Miconi of Batavia; Ed Miconi of Phoenix, AZ; along with several nieces and nephews.  

There will be no prior visitation. Friends are invited to attend a Mass of Christian Burial 9:30 AM on Saturday May 26, 2012 to be celebrated at Resurrection Parish-St. Joseph's Church 303 East Main St. Batavia, New York 14020. Interment will take place at St. Joseph's Cemetery in Batavia.
Memorial contributions in Monica's name can be made to the Richmond Library 19 Ross St. Batavia, New York 14020. For more information or to sign the online guest registry please visit www.gilmartinfuneralhome.com or call 343-8260. Arrangements completed by Gilmartin Funeral Home & Cremation Company, Inc. 329-333 West Main Street Batavia, New York 14020.