May 15, 2012 - 11:35am
Wiliam Self, Jr.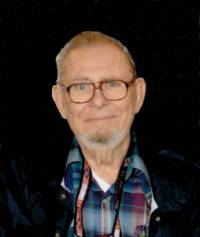 William W. Self, Jr., USA, CW4 (Ret.), 82, passed away peacefully Saturday, May 12, 2012 in the MICU at HRMC, with his loving wife, Christa, by his side.
Bill was born December 18, 1928, in Shreveport, LA, to the late William Walker Self and Carol Armenia Self. Bill went to Orlando High School, and in 1944, he enlisted in the Army. Bill had a very distinguished career in the US Army, which included service as a security officer, counter terrorism officer, and tank maintenance officer. He served in the Pacific Theatre in WWII, Korea in the Korean conflict, and Japan for the occupation forces. During his honorable service, he received his Bachelors degree from Rollins College in 1975. Bill retired as a Chief Warrant Officer (CW4) on December 18, 1988.
Bill held the position of Elective Office Vice Chairman for the Orange County Commissioner of Budget from 1959-1964. He also worked for US Civil Servant Department of Army 2nd 98th division-Buffalo; as Development Manager in Washington DC; and for NASA at the Kennedy Space Center.
He is survived by his wife, Christa Corey-Self; sons, William (Carol) Self and Gregory (Tina) Self; grandchildren, Ashley and Eric; stepchildren, Claudia Corey-Church, Michael Corey, and Joachim Corey; step granddaughter, Jasmine; and his long time friend of 60 plus years, Clyde Goolsby.
Bill was preceded in rest by his first wife of 53 years, Juanita Self.
Bill was proudly involved in Reserve Officers Assoc. Chapter # 12; NARFE Chapter # 609 of Melbourne; Buffalo Chapter 390th Regime Retiree Assoc.; Ret. Officer Assoc NY Chapter; American Legion Chapter 400 Orlando; Eola Masonic Lodge # 207 Bahaia Shrine of Orlando; 32nd degree Scottish Rite of Freemasonry S.J. of Orlando; and Oldtimer's of Orlando. He was also an avid race car driver.
We would like to offer our sincere gratitude to the MICU staff at HRMC for their care and nurturing of Bill and our family during his illness. This gratitude also extends to Dr. German Castro, Dr. Simmy Pinto, Dr. Michael Green, Dr. John McKinney, Dr. Sangita Sahay, Dr. Anthony Tran, and Dr. Maritza Riascos-Mazo.
Family will receive friends from 11 AM to 12 PM on Saturday, May, 19, 2012 at Davis Seawinds Funeral Home, 560 Montreal Ave., Melbourne, FL with a Celebration of Bill's Life following at 12 PM.

In lieu of flowers, please consider a donation in memory of Bill to the Shiners Tampa Hospital or The American Lung Association.
Bill will be missed by all that knew him; his memory will remain in our hearts forever.
Condolences may be expressed at www.davisseawinds.com