June 21, 2012 - 1:58pm
Jeffrey D. VanSlyke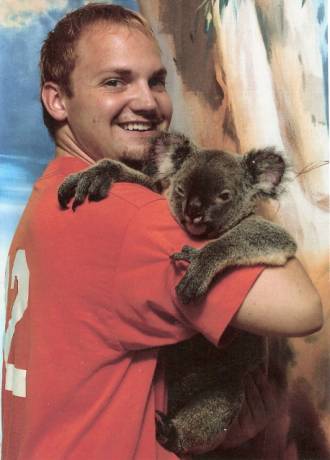 Albion- Jeffrey D. VanSlyke, 30, of Albion, formerly of Elba, passed away suddenly, Wednesday, (June 20, 2012)at his home, in Albion.
Mr. VanSlyke was born November 23, 1981 in Batavia, a son of David VanSlyke of Bergen and Laurie and Norm Itjen of Elba. 
Jeff was a member of the Morganville United Church of Christ.  He was a Boy Scout, having earned the rank of Eagle Scout in 2000.  Jeff will be remembered as a gentle soul with an infectious personality.  He loved shopping and animals, especially his cats, Mama and Jasper.  He brought joy to others and to know him was to love him. 
Surviving along with his parents are two sisters, Jaime (Jeffrey) Thomas of Bergen, and Jodi VanSlyke of Elba; his maternal grandmother, Jean Branton-Platten of Stafford; a special friend, Katie (Chris) Smith of Akron.  Several aunts, uncles and cousins also survive.    
He is preceded in death by his maternal grandfather, Raymond Branton as well as his paternal grandparents, C. Earl and Elaine VanSlyke. 
Friends may call on Sunday from 1:00 to 4:00 p.m. at H.E. Turner & Co. Funeral Home, 403 East Main Street, Batavia.  Jeff's Memorial Service will be at 11:00 a.m., Monday, at the Morganville United Church of Christ, 8466 Morganville Road, Stafford.  In lieu of flowers, memorials may be made to the Orleans County Animal Shelter, 4125 Oak Orchard Road, Albion, NY 14411, or to the family to be distributed to various charities.  Burial will be in Morganville Cemetery, Stafford.  Please leave a message of condolence, share a story, or light a candle at www.bataviafuneralhomes.com.