July 5, 2012 - 12:33pm
Mary H. "Wiater" Starowicz
posted by
Ronald Konieczny
.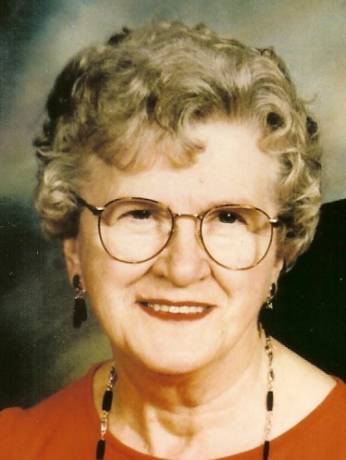 Mary H. "Wiater" Starowicz, 87, of Batavia, died Wednesday (July 4, 2012) at Strong Memorial Hospital in Rochester.
She was born in Batavia on June 18, 1925, a daughter of the late Valentine and Agnes Swatek Wiater.
She was the wife of the late Edmund Starowicz Sr. who died in 1998.
Mary was a life member of Ascension Parish (Sacred Heart Church) where she was a sacristan for over 30 years.  She was a past secretary for the Polish National Alliance and a member of the Sacred Heart Altar and Rosary Society, Apostleship of Prayer and the Polish Falconettes.  Mary and her husband were instrumental in church functions and worked for many years at the parish picnics.
Prior to her retirement she was a bookkeeper at the former Genesee Hardware Co. in Batavia.
Surviving are two sons and daughters in law; Edmund Jr. and Julie Starowicz of Pittsford and Daniel and Sherrie Starowicz of Sarasota, FL.  Grandchildren, Steven Starowicz, Adam (Fiancee, Sheryl Heefner) Starowicz, Jason Starowicz, Amanda "Mande" Starowicz and Scott (Kate) Starowicz.  Her great grandchild, Skylar Starowicz. Her sister, Violet (late Albert) Panek of Batavia. Several nieces and nephews also survive. She was the sister of the late; Harriet (Stanley) Rogowski, Sister Mary Ignatia, CSSF, Stanley (Mary) Wiater, John (Pearl) Wiater and Walter Wiater.
Friends of the family are cordially invited to share their thoughts, condolences and memories with the family on Sunday from 2 - 4 and 7 - 9 pm at the J. LEONARD MCANDREW FUNERAL HOME, LLC, 2 BOGUE AVE., BATAVIA.  A Mass of Christian Burial will be Monday at 10 am at Ascension Parish (Sacred Heart Church) followed by interment in St. Joseph Cemetery. 
The Rosary Society will recite the Rosary at the Funeral Home on Sunday at 1:30 pm.
Those desiring may make memorial contributions in the form of Mass Offerings.
Expressions of condolence may be made at: www.mcandrewfuneralhomes.net.
Arrangements were entrusted to the J. LEONARD MCANDREW FUNERAL HOME, LLC., 2 BOGUE AVE., BATAVIA, NY 14020. RONALD P. KONIECZNY II, DIRECTOR & PROPRIETOR.