July 11, 2012 - 2:36pm
Donald T. Lawrence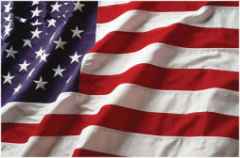 Donald T. Lawrence, 61of Attica, Passed away peacefully at home after a lengthy illness under the care of his wife and HomeCare & Hospice on July 10, 2012. He was born on June 19, 1951 in Albion to Helen Lawrence of Medina. Mr. Lawrence worked for Conway Beam Leasing in Brighton. He was a United States Army Veteran. Don enjoyed gardening, trains, racing, and working on cars especially his Monte Carlo. He was a huge Buffalo Sabres fan and avid fisherman. Don loved spending time with his wife at Point Breeze and the 1000 Islands. He is preceded in death by his first wife Joyce Lawrence; sons Steve McClary Sr.; Edward Stephens; daughter Janet Cratsley; brother Harold Walter Jr.; and a sister Carol Jean Vaquez. 
He is survived by his beloved wife June A. Lawrence of Attica; sons Donald (Janet) McClary Jr. of Medina; David DeLude of Batavia; John DeLude of Varysburg; daughter Sharon Murphy of Batavia; brother Carlos Vaquez of Medina; sister Delores Vaquez of Medina; 17 grandchildren, 9 great-grandchildren, along with several nieces and nephews.  

Friends are invited to attend calling hours from 2 to 4 & 7 to 9 PM on Friday July 13, 2012 at Gilmartin Funeral Home & Cremation Company, Inc. 329-333 West Main Street Batavia, New York 14020. 11:00 AM Funeral Services will be held on Saturday July 14, 2012  at the Funeral Home. Interment will take place in Howard Cemetery. 
In lieu of flowers memorials may be made to the family. For more information or to sign the online guest registry please visit www.gilmartinfuneralhome.com or call 343-8260. Arrangements completed by Gilmartin Funeral Home & Cremation Company, Inc. 329-333 West Main Street Batavia, NY 14020.