August 3, 2012 - 3:08pm
Mr. Richard A. Tiede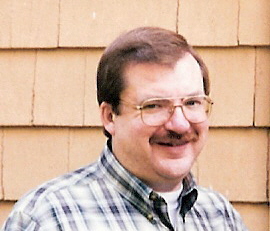 Batavia - Mr. Richard A. Tiede, 61, of Batavia, the Senior Public Safety Officer at Genesee Community College, died Thursday, August 2, 2012 at United Memorial Medical Center.
Mr. Tiede was born February 27, 1951 in Batavia, New York, the son of Arnold and Betty  (Sprague) Tiede of Batavia.
Along with his parents he is survived by his wife, Brenda (Amatrano) Tiede, whom he married August 3, 1973; one son, Richard Brendan (Meghan) Tiede of Batavia; two granddaughters, Hannah and Julieanna Tiede, both of Batavia; his mother-in-law, Mary Amatrano of Batavia and a special friend, Douglas Brooks of Webster, New York. 
He was also very proud to call the entire Public Safety Department of GCC his second family.
Dick was very active in the many law enforcement associations in the area and a member of the first graduation class of the Rural Police Training Academy.  
Private services will be held.   Memorials may be made to Homecare & Hospice, 550 E. Main St. or the Visiting Nurses Association, 61 Swan St., both  Batavia, NY  14020.  Arrangements handled by the H. E. Turner & Co. Funeral Home of Batavia.  To light a candle, share a story or send the Tiede family a condolence please visit
www.bataviafuneralhomes.com
.