August 19, 2012 - 9:22pm
Alice Marie Whiting
posted by
Ronald Konieczny
.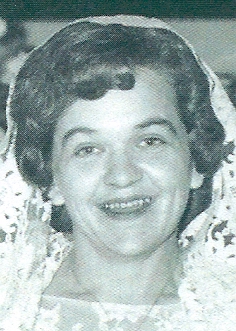 Alice Marie Whiting, 82, of Barker, NY, died Saturday, (August 18, 2012) at Crossroads House in Batavia. 
She was born in Buffalo on June 7, 1930, a daughter of the late Cyril E. and Alice Ruge Taylor. 
Alice was a graduate of Rosary Hill College and Syracuse University where she received her Masters Degree in mathematics. 
In previous years she was employed by Ben DeYoung Farm Implement Co., Whiting Roll-Up Door Co., both of Akron and Fisher Price Toy Co. in Medina.  She enjoyed gardening, reading and mathematics.
She is survived by her loving husband of over 48 years of Lauren Whiting.  Children: Theo (Michael) Abraham of Kingston, NH, Steven C. (Delia) Tee of Barker, NY, Robert (Phyllis) Whiting of Akron, NY,  James C. (Christine) Tee of Medina, NY, Rodney (Luanne) Whiting of Lyndonville, NY, Nancy (Timothy) Girard of Clarence, NY, and Alice (John) Worrall of Mechanicsburg, PA.  Twenty two grandchildren and numerous great grandchildren also survive. 
She was the sister of the late Cyril E. Taylor and William J. Taylor. 
Family and friends may share their thoughts , condolences and fond memories with the family on Tuesday from 2 – 4 and 6 – 8 PM at the J. LEONARD MCANDREW FUNERAL HOME, LLC., 32 JOHN ST., AKRON.   Services will be on Wednesday at 11 AM at the Chapel at Forest Lawn Cemetery, 1411 Delaware Ave., Buffalo, NY.  Interment will follow. 
Those desiring may make memorial contributions to a charity of their preference. 
Expressions of condolence may be made at: www.mcandrewfuneralhomes.net.
Arrangements were entrusted to the J. LEONARD MCANDREW FUNERAL HOME, LLC.,  32 John St., Akron, Ronald P. Konieczny II, Director & Proprietor.