September 3, 2012 - 6:20pm
Jay D. Smith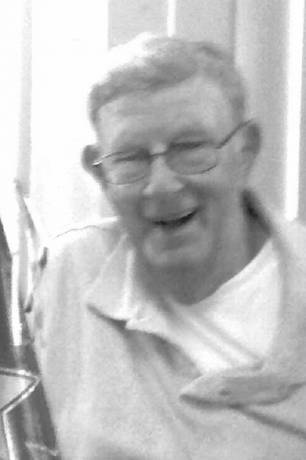 Batavia- Jay D. Smith, 89, of Batavia, NY, the retired Director of Food Service at St. Jerome's Hospital, died unexpectedly Sunday, September 2, 2012at Erie County Medical Center, in Buffalo.
Mr. Smith was born July 24, 1923 in Gravel Ridge, Arkansas, the son of the late Cleve and Edith  (Rowel) Smith.
A veteran of World War II he served with the US Army from 1943 to 1945 and was a member of the Glenn S. Loomis American Legion Post.  He also belonged to the Assembly of God Church in Batavia and the International Food Service Executives Association where he is a certified food executive. After retirement, Mr. Smith was a part-time cook at St. Luke's Manor in Batavia. He was dedicated to his family.
He is survived by his wife, Carolyn H. Underhill Smith, whom he married on March 17, 1960.   Also surviving are his daughters, Jaylene (Daniel) Kilner and Mona (Steve) Doyon both of Batavia and Lisa Joy Smith of West Seneca; 5 Grandchildren, 2 Great Grandchildren, nieces and nephews and a sister-in-law, Ann Smith.
He is predeceased by his sisters, Blanche Barger, Johnny Belin, & Floy Vine and his brother Cleve Smith, Jr.
Friends may call on Saturday from 11 a.m. to 1 p.m. at the Batavia Assembly of God Church, 24 North Spruce St. where services will follow at 1 p.m. Memorials may be made to the family to be distributed to either Bernadette Terrace of West Seneca for their Activities Fund or Caravan Ministries.  Burial with Military Honors will be in Maple Lawn Cemetery, Elba.
Please leave a condolence, share a story or light a candle at www.bataviafuneralhomes.com.