September 4, 2012 - 1:24pm
Mrs. Virginia E. Temple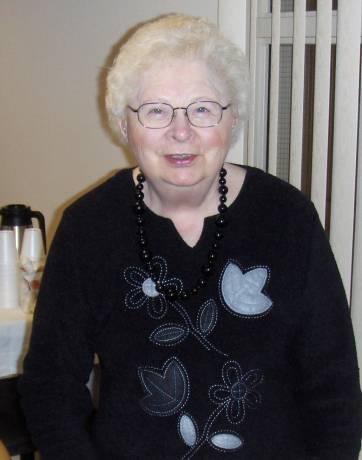 Batavia- Mrs. Virginia E. Temple, 91, died Saturday, August 25, 2012 at the Genesee County Nursing Home.
Mrs. Temple was born February 6, 1921 in Elba, the daughter of the late John and Huldah Bratt Krueger.
A member of St. James Episcopal Church since 1947, Mrs. Temple was a member of the women's afternoon group of the church. She also belonged to the So & Sew Hobby Club in West Bethany and the Happy Agers in Alexander.  Mrs. Temple was formerly employed at the P. W. Minor Shoe Factory in Batavia where she and her husband met. She was a self-employed draper and also worked for Robert Stevens Custom Drapery.
Her husband, William M. Temple, died August 19, 1992. She was the mother of the late Carol Smith and Kenneth Temple, sister of the late John Kreuger and mother in law of the late Carmella Temple.
Survivors include one daughter, Kathleen M. (Lawrence) Belluscio of Byron; two sisters, Betty Lander of Batavia and Bertha Oliphant of Oregon.  She was the grandmother of William (Ronald) Russell-Tuohey, Danielle (Norman) Schollard, Matthew Temple, Kristen Temple, Ross Temple, Virginia (James) Barber and Katrina Smith and step grandmother of Donald (Tonya) Belluscio and Aaron (Jamie) Belluscio.  Also surviving are 9 great grandchildren, 1 great great grandchild and 5 step great grandchildren; a son-in-law James Smith and nieces and nephews.  
Friends may call on Friday from 4 to 8 p.m. at the H.E. Turner & Co. Funeral Home, 403 East Main Street, Batavia.  Services will be at 2 p.m. Saturday at St. James Episcopal Church, 405 East Main Street, Batavia.  Memorials may be made to St. James Episcopal Church.  Burial will be in Mt. Pleasant Cemetery, Alexander.
To leave a condolence, share a story or light a candle, please visit www.bataviafuneralhomes.com.