September 5, 2012 - 12:56pm
Robert S. Stachowski, Sr.
posted by
Ronald Konieczny
.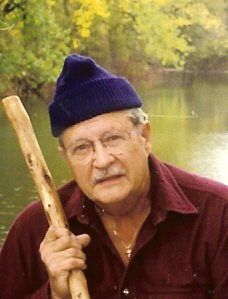 Robert S. Stachowski, Sr., 82 of Batavia, passed away peacefully on Tuesday (September 4, 2012) at his residence surrounded by his caring family.
He was born in Batavia on March 24, 1930 to the late Stanley and Mary Jsztrebeski Stachowski.
In 1955, he was professed a Brother in the Third Order of St. Francis of Assisi, where he was known as Brother Anthony. Robert was a eucharistic minister for the Genesee County and  LeRoy Village Green Nursing Homes for several years.  He was also a demitted member of the Blazing Star Lodge of East Aurora, NY, 32nd Degree member of the Buffalo Consistory and a Noble Shriner of the Buffalo Ismalia Temple.
Robert was an Air Force Veteran of the Korean War with prior service in the Territory of Alaska where he performed many air rescue missions both military and civilian.  He was employed by Moog Inc. as a machinist and supervisor until his retirement after 37 years of service.  Robert enjoyed hunting and fishing and competed in the Bassin Magazine BBWC Championship where he finished 5th in the state of New York.  He was a musician and composer and enjoyed playing the accordion and piano, composing several musical works.
He was the husband of the late Fern Cudmore Stachowski who died in 1992 and Rosemary Shevlet Stachowski who died in 2011.
Survivors include four daughters;  Deborah (Paul) Glick of Amherst, Kathleen Calmes of Holland, Jacqueline (Ron) Zyglis of Lancaster and Sharon (Steven) Koziol of East Aurora. A son, Robert Stachowski, Jr. of Lancaster.  Ten grandchildren, one great-grandchild and several nieces and nephews also survive.
He was the brother of the late Edward Stachowski, Rose Wierzbicki and Alicia Potrzebowski.
Friends of the family are cordially invited to share their thoughts, condolences and fond memories with the family on Friday from 4-8pm at the J. LEONARD MCANDREW FUNERAL HOME, LLC, 2 Bogue Ave., Batavia.  A Mass of Christian Burial will be Saturday, 9:30am at Resurection Parish (St. Joseph Church). 
Interment will be in St. Joseph Cemetery with full military honors.
Memorial contributions may be made to Crossroads House.
Expressions of condolence may be made at: www.mcandrewfuneralhomes.net.
Arrangements were entrusted to the J. LEONARD MCANDREW FUNERAL HOME, LLC, 2 Bogue Ave., Batavia, NY. Ronald Konieczny II, Director & Proprietor.