September 23, 2012 - 1:44pm
MARTIN ANDREW STAEBELL
posted by
Michael Tomaszewski
.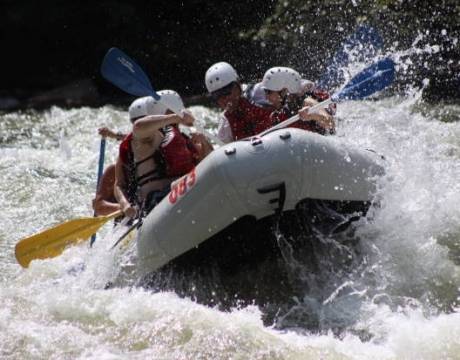 Age 60, of Batavia, passed away peacefully at home on Saturday September 22, 2012 surrounded by his family. He was born April 15, 1952 in Batavia, NY, a son of Andrew & Irene (Peterson) Staebell of Pembroke.
Marty was employed by Graham Manufacturing for 33 years. He was also a master woodworker and electrician. He enjoyed fishing, kayaking, white-water rafting and building his cabin at, "The Pond."
In addition to his parents, he is survived by his beloved wife of 38 years Patti (Kohorst) Staebell of Batavia; daughters, Sharon (Chris) Pawlak, Deanna (Nathan) Korzelius; and son, Brian Staebell; grandchildren, Corinne and Hadley Korzelius; sister, Pat (Wirt) Fuller; brothers, Mike (Harriet) Staebell and Thomas Staebell; brothers-in-law, Mark Horowitz & Thomas (Patty) Kohorst; sisters-in-law, Donna (James) Gangloff, Kathie (Tony) Waclawski & Suzanne (Danny) Cain along with several nieces, nephews and dear friends.
Family and friends may visit from 3-6 PM Wednesday September 26, 2012 at theSacred Heart Social Center 17 Sumner Street Batavia, New York 14020 where a Celebration of Marty's Life will take place at 6:30 PM, a lite dinner will follow. In lieu of flowers, memorials in his memory are suggested to Justice for Children GLOW Foundation, Inc. 108 Bank Street Batavia - to be used in the building of the new Child Advocacy Center. For more information please call Michael at (585)343-7500.
THE FAMILY OF MARTIN ANDREW STAEBELL IS BEING CARED FOR BY THE MICHAEL S. TOMASZEWSKI FUNERAL & CREMATION CHAPEL, LLC 4120 WEST MAIN STREET ROAD BATAVIA, NEW YORK 14020.