October 28, 2012 - 12:58pm
Edward L. King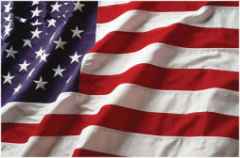 Edward L. King, 81of Oakfield, died October 27, 2012 peacefully at his home. He was born January 9, 1931 in Tide, PA to the late Lowry J. (Alice L.) King. Mr. King was a United States Air Force Veteran and served his country proudly for 14 years. He was retired from US Gypsum in Oakfield and was a member of the West Barre United Methodist Church. Ed loved spending time with his family especially his grandchildren and great-grandchildren. He is preceded in death by his beloved wife Eileen J. (Hockenberry) King who passed in 2008; two sisters Della Guiste and Romayne Wheeler.
He is survived by sons Edward (Marlene), Ronald (Ava) King both of Batavia; daughters Kathy (Edward) Kastelic, Sharon King both of Oakfield; Robin (Tom Baker) Kirkum of Alabama; Tammy King of Oakfield; grandchildren Candy (Chris) Manes; Michelle (Ralph) Esten; Edward (Carie) Kastelic; Ritchie (Jennifer) Kirkum; Jason and Jared Kirkum; Megan, Christine, Brian, Edward (Stephanie) King; Deanna (David) Bellavia; Lisa (Brad) Mazur; 15 great-grandchildren along with many nieces and nephews.
Friends are invited to call on Tuesday October 30, 2012 from 12 Noon to 2 PM at Gilmartin Funeral Home & Cremation Company, Inc. 329-333 West Main St. Batavia, NY 14020. Funeral Services will follow calling hours on Tuesday, 2:00 PM at the Funeral Home. Interment will take place in Reed Cemetery, Oakfield.
In lieu of flowers memorials may be made to Roswell Park Cancer Institute at www.roswellpark.org. For more information or to sign the online guest registry please visit www.gilmartinfuneralhome.com or call 343-8260. Arrangements completed by Gilmartin Funeral Home & Cremation Company, Inc. 329-333 West Main Street Batavia, NY 14020.