December 27, 2012 - 5:59pm
Walter Brooks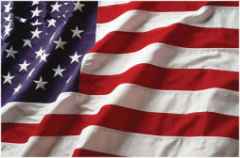 Walter was born in North Hornell, NY on October 7, 1930 a son of the late Hugh and Isabelle Todd Brooks.He served with the US Airforce. Walter was a graduate of Alfred Tech, He worked for the former Walkley's Farm Equipment in Perry for 13 years and then went to work for Letchworth State Park where he was a mechanic, he retired in 1995. He was a member of the Baptist Church of Perry and American Legion. He enjoyed working on cars and farm equipment. He known by many for his good sense of humor. He is preceded in death by his wife Mary Jane Boutwell Brooks who died in 2004.
He is survived by a daughter; Terry Ann (David) Coburn of Dunn, NC, a son; Jeffrey (Tina) Brooks of Mt. Morris, a brother; Everett (Elaine) Brooks of Moneta, Va. a sister; Frances Hoffman of Hornell, NY, 8 grandchildren; Charissa and Christopher Coburn, Cody, Chance, Tannor, and Logan Brooks, Timothy Greig and Javan Levey, along with many nieces, nephews.
Friends are invited to call on Saturday December 29th from 2-4 and 6-8 PM at Eaton-Watson Funeral Home, LLC. 98 North Main St. Perry, NY 14530. Services will be held on Sunday December 30th at 3:00pm at the Funeral Home. Interment will take place in Grace Cemetery, Castile.
Memorials may be made to the Home Care and Hospice 409 N. Main St. Warsaw, NY, Castile Rescue Squad 37 N. Main St. Castile, NY 14427or to the Baptist Church of Perry 77 N. Main St. Perry, NY 14530. To sign the online guest registry please visit www.eatonwatsonfuneralhome.com or for more information call 237-2626. Arrangements completed by Eaton-Watson Funeral Home, LLC. 98 North Main Street Perry, New York 14530.