January 3, 2013 - 3:10pm
MARJORIE E. HERINGTON
posted by
Michael Tomaszewski
.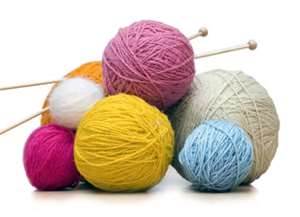 Age 97, of Batavia, formerly of Greece, NY, died peacefully Tuesday January 1, 2013 at the Batavia Health Care Center, her family at her side. She was born March 28, 1915 in South Livonia, a daughter of the late Robert and Mary (Sharp) Grant. She was also preceded in death by brothers Ulysses S. (Red), John, Barney and Bill Grant.
Marjorie lived a wonderful active life, enjoyed crocheting and spending time with her many, many dear friends. She was a member of the Wayland Methodist Church.
Surviving are her loving children, sons, Ernest (Norma) Herington of Lima, Roger Herington of TN; daughters Virginia (Harry) Tesch of Corfu, Nancy (Leland) Durkee of Honeoye and Beverly Ross of PA; 12 grandchildren, 18 great-grandchildren, 4 great-great grandchildren along with many nieces and nephews.
Family and friends are invited to a 11:00 AM Memorial Service Saturday January 5, 2013 at the Michael S. Tomaszewski Funeral & Cremation Chapel, LLC 4120 West Main Street Road Batavia, New York 14020. Memorials in Marjorie's memory can be made to a charity of the donor's choice; burial will be in Oakridge Cemetery, South Livonia. For more information please call Michael at (585)343-7500.
The Herington family wishes to express a heartfelt thank you to the staff at the Batavia Health Care Center for the kind, caring and compassionate care given to Marjorie during her brief stay.
THE FAMILY OF MARJORIE E. HERINGTON IS BEING CARED FOR BY THE MICHAEL S. TOMASZEWSKI FUNERAL & CREMATION CHAPEL, LLC 4120 WEST MAIN STREET ROAD BATAVIA, NEW YORK 14020.