February 17, 2013 - 6:26pm
Roy J. Wullich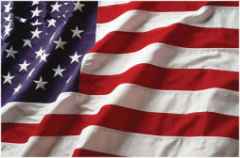 Roy J. Wullich, 85, of Batavia passed away peacefully with his wife and son by his side on February 16, 2013.  Mr. Wullich was a resident of the New York State Veteran's Home at Batavia the last several years.
Mr. Wullich was born on January 22, 1928 in Buffalo, NY to Joseph and Ida (Lichtenwalter) Wullich.  He graduated from East High School in Buffalo.  On June 29, 1954 he married Marion E. (Betty) Whelpley who survives him.
Mr. Wullich was a World War II veteran. After working briefly for the New York Central Railroad, Mr. Wullich went into the New York State Police.  Upon his retirement after 23 years of service he ran for the office of Sheriff of Genesee County and served as Genesee County Sheriff for two terms.
Mr. Wullich later worked for the Ford Gum and Machine Co. of Akron, NY.  He was an Eagle Scout and member of the National Eagle Scout Association.  He was active with volunteering with the Boy Scouts of America for over 35 years in a variety of positions at both the local unit and council level.
In addition to Scouting, Mr. Wullich, was active in the Association of Former New York State Troopers, New York State Dept. of the American Legion and the Glenn S. Loomis Post 332 in Batavia.
Mr. Wullich is survived by his wife of 58 years, Betty, also a resident of the NYS Veteran's Home at Batavia; son, Roy II of Santa Clara, CA; and a sister Ethel M. Schopf of Buffalo, NY, along with several nieces and nephews.  He was predeceased by a sister the late Elsie Kraengel.
The family wishes to express our deepest thanks and appreciation to the skilled and compassionate staff of the NYS Veteran's Home at Batavia.
There will be no visitation hours and a private family service will be scheduled at the convenience of the family. Entombment will be at St. Joseph's Mausoleum in Batavia.
In lieu of flowers, memorials may be made to the family and sent to Roy Wullich II, 3770 Flora Vista Ave. #404, Santa Clara, CA 95051 for distribution to his favorite organizations. For more information please call 343-8260 or to sign the online guest registry please visit www.gilmartinfuneralhome.com. Arrangements completed by Gilmartin Funeral Home & Cremation Company, Inc. 329-333 West Main Street Batavia, New York 14020.