February 25, 2013 - 9:15pm
Margaret K. Saunders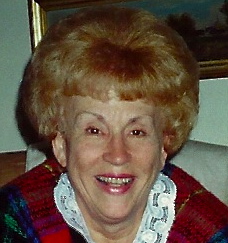 Surfside Beach, SC - Mrs. Margaret K. Saunders, 85, of Surfside Beach, SC and formerly of Batavia, died Wednesday (February 20, 2013) peacefully at her home with her husband at her side.
Mrs. Saunders was born October 24, 1927 in Batavia, the daughter of the late Arthur and Ethel (Smith) Klue and the sister of the late Wally Klue.
A native of Batavia Margaret worked for over 30 years providing the community with financial services starting out at Genesee County Savings and Loan in her early 20's and working her way up to Vice President prior to its acquisition by Dime Banking Savings and Loan Association in 1974 where she worked for an additional 10 years.  She continued to serve the community at the Tonawanda Federal Credit Union until her retirement.  Through the years she was affiliated and active with a variety of organizations including the Quota Club, the Methodist Church, and the Grandview Cemetery.  Margaret was a kind, loving, compassionate and generous wife, mother and friend to many who had a great love for animals and her flowers. 
She leaves loving memories to be cherished by her husband, Richard A. Saunders, whom she married July 14, 1951; her two sons, Rick Saunders and his wife Lou of Batavia, and Jeff Saunders of New York City; and her three grandchildren, Jennifer Baier and her husband Randy and her great grandson, Aiden Baier of North Carolina, Amanda Saunders of New York City and Kevin Saunders of Batavia.
Calling hours are Thursday from 5 to 6 p.m. at the H.E. Turner & Co. Funeral Home, 403 East Main Street, Batavia.  Services will be at 6:00 p.m. Thursday, also at the funeral home.  Burial will be in St. Joseph's Cemetery, Batavia.
In lieu of flowers, memorials may be made to Volunteers For Animals, P.O. Box 1621, Batavia, NY 14021.  Please leave a condolence, share a story or light a candle at www.bataviafuneralhomes.com.