February 28, 2013 - 2:51pm
Joanne Topolski
posted by
Howard B. Owens
.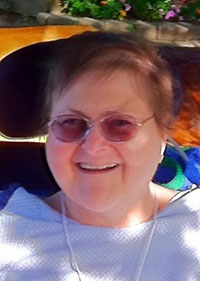 Batavia - Joanne Topolski, 57, of Batavia,  died Tuesday (February 26, 2013) at Strong Hospital after a lengthy illness. 
She was born on May 23, 1955, the daughter of the late Arthur and Mary Topolski.
Enjoying life as an avid horse and cow show person in her younger years,  Joanne also enjoyed painting, drawing, baking, and crafts.
Joanne's love of teaching began at St. Joseph's School teaching 6th grade and Jr. High, and continued instruction in social studies at Batavia Middle School and Batavia High School.  Joanne retired after a total of 17 years in education.
She is the beloved sister of Carol & Rosalie Topolski, Nick (Lisa) DiFalco, and niece of Theresa Williams and Joanne Mazur, along with the loving care of Shirley Farley & Barb Zalar.
There are no calling hours.  A Christian mass will be held at Mary Immaculate Church, Rt. 63, E. Bethany on Friday at 5 p.m. 
Following the services, everyone is invited to the family home.
Monetary donations may be sent to the family for a scholarship in memory of Joanne for a graduating senior at Batavia High School.