March 4, 2013 - 9:55pm
MARTIN A. "MARTY" YOUNG
posted by
Michael Tomaszewski
.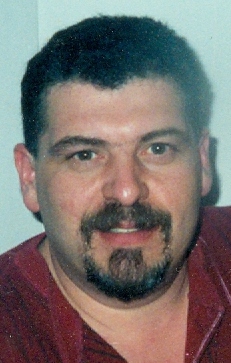 Age 52, of Batavia, a former local printer passed away Friday, March 1, 2013, in the presence of his loved ones at his home. He was born November 3, 1960 in Buffalo the third of eight children, to Mary (Wangler) Young of Pembroke and the late great Jack Young, he was a brother to the late David Young who died in 2012.
A graduate of Alexander High School he lived for his family and friends. He worked at numerous printing establishments in the WNY area and achieved the position of plant manager. Marty was a musician, DJ, comedic extraordinaire and entertainer. He created and performed in numerous haunted houses.
Surviving along with his mother, Mary; his beloved wife, Christine (Bove) Young of Batavia; loving children Nigel and Lindsey of Batavia and Adrian of West Virginia; brothers, John (Tammy) of Niagara Falls, Joe (Lori) of Basom and Andrew (Denise) of Batavia; sisters, Constance (Jim) Fritschi of N. Tonawanda, Loretta (Alan) Kurek and Amy (Jack) Chmielowiec both of Batavia; sister-in-law Dawn Young of PA; mother-in-law, Ann Bove of Attica along with many nieces, nephews, great nieces & nephews.
A Celebration of Life will be held at 3:00 PM on Saturday March 9 at the Beachhead VFW Post, 3188 Broadway Road, Alexander, NY. In keeping with Marty's wishes, a comfortable party to celebrate his life will follow. In lieu of flowers, memorials may be made to the family.