March 22, 2013 - 5:31pm
Jerry J. Chapek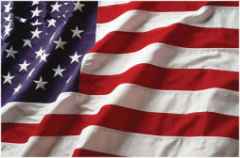 Jerry was born in Queens, New York on September 24, 1936 a son of the late Harry and Caroline Van Brunt Chapek. Jerry was a graduate of Hempstead High School in Long Island. He worked for 20 years at Shays Trucking in Dansville and then worked for Staples in their warehouse in Rochester until his retirement. He enjoyed woodworking especially creating birdhouses, watching golf and other sporting events on TV, being around his family and was known to be quite the jokester.
He is survived by his wife whom he married on September 26, 1986 Linda Smith Chapek, 3 daughters: Kimberly Hielman, Karyn (Timothy) Laughrun of North Carolina, Monica (Mike Hale) Calkins of Baltimore, MD, 3 sons: Craig Hielman, Frank (Nathalie) Henry of Bergen and John (Chelsea) Henry of Warsaw , a sister: Audrey (William) Maitland of Venice, Fl., 9 grandchildren: Jessie and Aaron Laughrun, David Sutherland, Randall and Samantha Cole, Tyler, Emily, Matthew and Jacob Henry , 7 great-grandchildren along with many nieces and nephews.
Friends are invited to call on Sunday March 24, 2013 from 1 to 3 PM at Eaton-Watson Funeral Home, LLC. 98 North Main St. in Perry where a Memorial tribute will follow at 3:00pm. Interment will take place in Lagrange Cemetery, Perry.
Memorials may be made to the American Cancer Society www.cancer.org. For more information please call 237-2626 or to sign the online guest registry please visit www.eatonwatsonfuneralhome.com. Arrangements completed by Eaton-Watson Funeral Home, LLC. 98 North Main Street Perry, New York 14530.