April 15, 2013 - 10:04pm
W. Douglas Call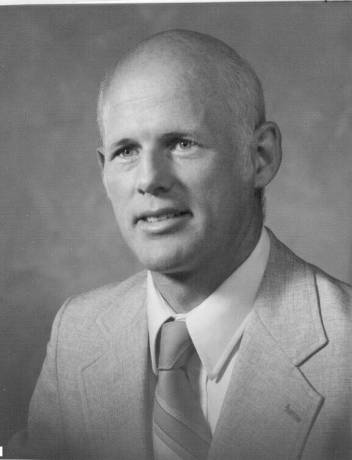 Stafford –Mr. Wendell Douglas Call, a son of the late Wendell and Jean Aldridge Call, of Stafford, passed away Sunday (April 14, 2013) at home with his family.
Doug is survived by his wife of 50 years, Donna Hunt Call; son, Christopher (Beth) Call an Army Special Forces LTC currently serving in Germany; son, Mathew (Jennifer) Call of Indiana; daughter, Courtney (Sam) Kennedy of Pennsylvania; sister, Carolyn Hotchkiss of Canandaigua; sister, Phoebe Dill of Delaware; sister, Roxanne Graney of Florida; brother, Murray Call of Stafford; sister, Abigail Call of Pennsylvania; 10 grandchildren and many nieces and nephews.
Doug, a graduate from LeRoy high school, Cornell University, Richmond Law School, and Colgate Rochester Crozier Divinity School, served as a judge advocate in the Air force for 7 years including assignments in Germany and Pakistan. Upon returning to Genesee County, he became Assistant County Attorney. In 1980 he was elected Genesee County Sheriff and served for 7 years. He was known as sheriff for helping to start restorative justice and victim's assistance programs. Later, he served as Monroe County Director of Public Safety. He then practiced general law in Batavia, served as Stafford Town Judge, and was a Presbyterian Commissioned Lay Pastor.
Doug's civic involvement included working with community and professional groups such as the Genesee County Bar Association, Genesee Memorial Hospital Board, NYS Attorney Grievance Ethics Committee, Genesee County Criminal Justice Council, the Stafford Volunteer Fire Department (as an attorney), and as a Presbyterian Elder. Doug enjoyed keeping up the family farm, making furniture, traveling, spending time with family. He was a loving family man and community leader who will be sorely missed.
The family will receive friends from 4 to 7 pm Thursday at the H.E. Turner & Co. Funeral Home of Batavia, 403 East Main Street.  Memorial services will be at 1:30 Saturday at the First Presbyterian Church of Leroy, located at the corner of Main Street and Clay Street in LeRoy.  Please note that no services will be held on Friday. 
Memorial contributions may be made in lieu of flowers to First Presbyterian Church of LeRoy or Colgate Rochester Crozier Divinity School (http://www.crcds.edu/give-to-crcds/).
Please leave a condolence, share a story or light a candle at www.bataviafuneralhomes.com.