June 4, 2013 - 7:17am
Betty A. Gould
posted by
Howard B. Owens
.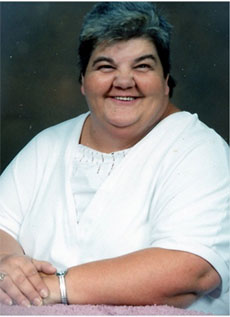 Corfu - Mrs. Betty A. Gould, 73, of Corfu, passed away Thursday (May 30, 2013) at Buffalo General Hospital.
Betty was born on February 18, 1940, a daughter of the late Anita and John King, Sr. She was a homemaker and dedicated her life to taking care of her family. Betty's beloved husband of 54 years, Elias W. Gould, passed away August 30, 2011. She was the sister of the late John G. King, Jr.
Betty is survived by two sons, Russell (Rose) Gould of New Mexico and Chuck (Marilyn) Gould of Alden; two daughters, Lois Shannon of Batavia and Louise Gould of Corfu; nine grandchildren and sixteen great grandchildren; four sisters, Theresa (late James) Pfalzer, Anita (Ronald) Loveland, Sandy (James) Smith and Phyllis King; one brother, Richard (Karen) King; a sister-in-law, Mary King and several nieces and nephews.
There are no calling hours. A graveside service will be held Saturday, June 22, 2013, at 11 a.m. at the Evergreen Hill Cemetery, Corfu, NY. Arrangements were made by C. B. Beach & Son Mortuary, Inc., 4-6 East Main Street, Corfu.