June 24, 2013 - 3:31pm
Dean A. Nixon
posted by
Ronald Konieczny
.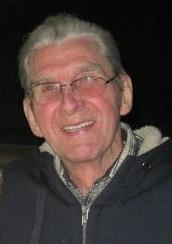 Dean A. Nixon, 83, of Elba, died peacefully on Saturday (June 22, 2013) at the New York State Veterans Home in Batavia.
He was born September 4, 1929 in Batavia, a son of the late William and Amanda Schultz Nixon.
Mr. Nixon was a 1947 graduate of Batavia High School and a few years after, joined the U.S. Army and served his country during the Korean War. After the war, he was employed by G.T.E. Sylvania and retired from Agway after 20 years as a foreman.  Dean was a member and Past Commander of the Veness-Strollo VFW Post, where he was very active with the firing squad.
He was predeceased by his wife, Rosemary Sherwood Nixon.
Survivors include his wife of 24 years, Sandy Zehler Nixon of Elba. Daughters, Christine Crocker of LeRoy and Alisa (Scott) Dickson of LeRoy.  Grandchildren, Jackie Hale, Benjamin Crocker and Scott (Lauren) Dickson Jr..  Great-Grandchldren, Suri Woods and Eric Dickson.  The family pet donkey, Guido, who was the mascot of the VFW firing squad.  Also survived by several cousins and friends.
Friends and family are cordially invited to share memories, condolences and thoughts on Saturday (June 29th) from 2-4pm at the J. LEONARD MCANDREW FUNERAL HOME, LLC, 2 Bogue Ave., Batavia, where a full military service will be held at the conclusion of visitation at 4pm.
Those desiring may make memorial donations to the NYS Veterans Home Activities Fund, 220 Richmond Ave., Batavia, NY or Crossroads House, 11 Liberty St., Batavia, NY 14020.
Expressions of condolence may be made at: www.mcandrewfuneralhomes.net.
ARRANGEMENTS WERE ENTRUSTED TO THE J. LEONARD MCANDREW FUNERAL HOME, LLC, 2 BOGUE AVE., BATAVIA, NY 14020.  RONALD KONIECZNY II, DIRECTOR & PROPRIETOR.