June 26, 2013 - 8:39am
Stephen Hamilton Carr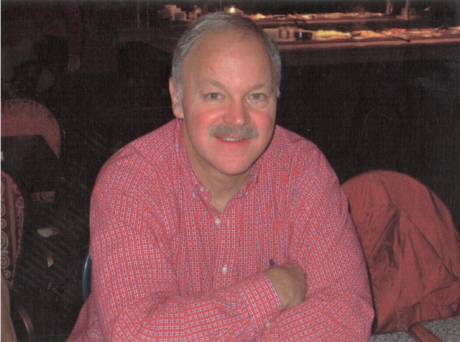 Stephen Hamilton Carr, 65, of LeRoy, NY died suddenly Friday, June 21st 2013. Son of the late Robert Wickham and Lucile Hamilton Carr, he succeeded his father and grandfather Claude Leland as President of the C.L. Carr Co., which opened in 1915 as Batavia's Main Street Department Store.
He made lifelong friends attending grammar school in Batavia and while in secondary school at Ridley College in St. Catherine's Ontario. He then studied History at Syracuse University until his studies were interrupted by his service in the 101st Airborne Division "Screaming Eagles," U.S. Army, during the Vietnam War. Upon returning from his tour of duty he completed his Bachelors degree and came home to join the family business.
He was an active member of Rotary for over 35 years, a board member in 2011 and has the distinction of being named a Paul Harris Fellow. He served as a cast member noted for his enthusiastic singing in countless Rotary productions, and when not onstage could be found working as part of the stage crew. Stephen served on multiple boards in the community, including a longstanding seat he held on the I.D.A., now the GCEDA, and the Salvation Army. He was also a member of the Batavia Club and Stafford Country Club for many years.
He enjoyed many things, especially swing dancing, biking, and swimming, and died doing what he loved. Stephen was predeceased by his mother and father, his sister Patricia Carr Atwater and niece Martha Carr Atwater.
He is survived by his wife Anne Elizabeth Collier Carr, sons Benjamin H. C. Carr and Theodore M. R. Carr, sister-in-law Casey Collier Lambert, brother-in-law Julian Atwater and numerous nieces and nephews. Above all Stephen will be remembered for the warmth of his spirit and good nature.
We invite you to join us in sharing stories and recollections Friday, June 28th at H.E. Turner's, 403 E Main St, Batavia, from 4p.m. until 7p.m. Services will be held Saturday, June 29th at First Presbyterian Church, 300 E. Main St. at 12p.m. Burial will be in Grand View Cemetery.
In lieu of flowers donations may be made to the Batavia Rotary Memorial Fund, 1 Evans St, Batavia, NY 14020-3151.
Please leave online condolences at www.bataviafuneralhomes.com.