July 1, 2013 - 8:56am
Joseph P. Doman Sr.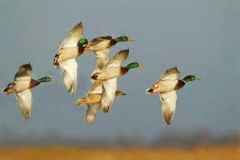 Joseph P. Doman Sr. 80 of Batavia died Thursday June 27, 2013 in Strong Memorial Hospital, Rochester, NY. He was born March 22, 1933 in Cleveland Ohio to the late John M. and Mary Potts Doman.  Mr. Doman was a Sales Engineer for many years with Mollenberg Betz Inc. He was a graduate of Cathedral Latin High School and John Carroll University, member of Resurrection Parish, and a former member of Stafford Country Club. He was an Army Veteran of the Korean Conflict. Joe was an avid sportsman who loved the outdoors and hunting. He was a member of the Parker Double Barrel Gun Association. He is preceded in death by a brother John Doman and sisters Mary Ann Alton, Kathryn Porter, Dorothy Berlin and Helen Stubnar.  
Joe is survived by his children Joseph (Marianne) Doman Jr. of Ohio, Mark (Dorothy) Doman of Pennsylvania, Susan (Kevin) Sluyter of Indiana, Margaret (Stephen) Clarke of Missouri, and Paul (Susannah) Doman of Ohio. A sister in law Christina Doman of Ohio, a dear friend of 30 years Donna Forrester of Illinois survive along with 11 grandchildren, a special nephew Jeff Porter of Ohio and numerous nieces and nephews.   
Calling hours will be held at the Gilmartin Funeral Home & Cremation Company, Inc. 329-333 West Main Street Batavia, New York 14020 on Sunday July 7, 2013 from 5 to 7 PM. Friends are invited to attend a Mass of Christian Burial on Monday July 8, 2013 at 9:30 AM at Resurrection Parish (St. Joseph's site), 303 East Main Street, Batavia New York 14020. There will also be a Memorial Mass in Ohio at later date.

In lieu of flowers memorials may be made to Strong Memorial Hospital in care of the Intensive Care Unit, 601 Elmwood Ave., Rochester, NY 14642.  For more information or to sign the online guest registry please visit www.gilmartinfuneralhome.com or call 343-8260. Arrangements completed by Gilmartin Funeral Home & Cremation Company, Inc. 329-333 West Main Street Batavia, NY 14020.