July 18, 2013 - 9:00am
MATTHEW L. SZYDLOWSKI
posted by
Michael Tomaszewski
.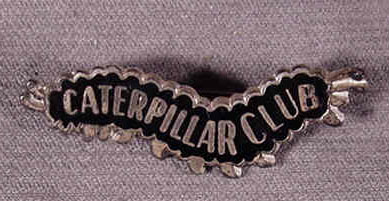 Age 94, of Batavia died peacefully Tuesday morning July 16, 2013 at United Memorial Medical Center. He was born January 5, 1919 in Batavia, NY to the late John & Michaelina (Jackowski) Szydlowski also preceded in death by his adoring wife Henrietta "Henia" Szydlowski in April 2013.
   Mr. Szydlowski was a navigator on a B24 in the United States Air Force during WWII, he was shot down over Austria and was held for many months in a German Prison Camp. His efforts in the war earned him a Purple Heart, POW Medal and a member of the distinct Caterpillar Club. An employee of Dohler-Jarvis a Division of National Lead,  lifelong member, lector and communicant of Sacred Heart R.C. Church, the Holy Name Society and St. Vincent DePaul Society. A Gold Star member of the Polish Falcons of America and local Nest #493, he enjoyed puzzles, woodworking and was a picture framer for many years.
   Surviving is his loving son and daughter-in-law, David (Jill) Szydlowski of Pittsford, beloved "Papa" to Jaime, Carly and Matthew of Pittsford and sister, Joanne Szydlowski of Batavia along with several nieces and nephews.
   Visitation will be from 10-11 AM Saturday July 20, 2013 at the Michael S. Tomaszewski Funeral & Cremation Chapel, LLC 4120 West Main Street Road Batavia, New York 14020 where Funeral Services and Full Military Honors will be presented at 11:00 AM. Entombment will be in St. Joseph's Mausoleum and in lieu of flowers memorials in Matthew's memory are suggested to Ascension Parish.
Please share your memories of Matty, with his family at www.tomaszewskifh.com and for more information please call Michael at (585)343-7500.
THE FAMILY OF MATTHEW L. SZYDLOWSKI IS BEING CARED FOR BY THE MICHAEL S. TOMASZEWSKI FUNERAL & CREMATION CHAPEL, LLC 4120 WEST MAIN STREET ROAD BATAVIA, NEW YORK.