August 28, 2013 - 12:05pm
Charles W. Hephner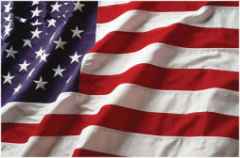 Charles W. Hephner, 71, of Alexander, passed away on Sunday August 25, 2013 at Strong Memorial Hospital in Rochester. He was born November 9, 1941 in Hillsdale, MI to the late Harold (Alice Carrie) Hephner. Mr. Hephner spent 20 years in the United States Navy, he worked for a long time at Sabin Metal and also drove a truck for many years. He was an avid outdoorsman who loved to hunt and fish. He loved having coffee with his buddies. Mr. Hephner proudly found the Lord later in life and dedicated himself to prayer. He is preceded in death by his brother Carl Hephner.
Charles is survived by his beloved wife Kathy (Snyder) Hephner of Alexander; sons Kelly J. (Dana) Delikat of MD; Joseph Delikat of Oakfield.
As per Mr. Hephner's wishes his body was donated to the University of Buffalo Medical School. A 1:00 PM Memorial Service will be held at the Bethany Fire Department and will be officiated by Rev. John Hatch of the Pentecostals of Genesee, United Pentecostal Church on Saturday September 7, 2013.
In lieu of flowers memorials may be made to the Alexander Fire Department or to the East Bethany Fire Department. To sign the online guest registry please visit www.gilmartinfuneralhome.com or for more information call (585) 343-8260. Arrangements completed by Gilmartin Funeral Home & Cremation Company, Inc., 333 West Main Street, Batavia, New York 14020.